Singapore is one of the most progressive countries in the Asian subcontinent and has a unique blend of cultures and languages. It is known to be a global hub for commercial activities with some of the top companies of the world from all sectors having set up businesses here.
When it comes to the provision of economic stability, quality of life, security, education and healthcare facilities, Singapore has very little competition and ranks very high internationally. Little wonder then, that a huge number of people migrate to this island country in search of a better life, and thousands visit as tourists.
If you're looking for that perfect destination outside your country, where you too can get your slice of the pie of success, look no further. Singapore's business-friendly policies and frameworks will surely suit your business needs. I bet you're curious to know what kind of lifestyle Singapore has to offer you once you move here. Here's a sneak peek into what living in Singapore entails for an expatriate businessman.
Some of the features of Singapore that you can look forward to are:
Standard of Living
Although Singapore as a city has been said to be one of the most expensive ones in the world, the cost of basic needs like public transportation, food and clothing are affordable. A lot of expats can be found living in Singapore due the high quality of living conditions it has to offer.
The cultural diversity of this country reflects itself in its food as well. The most popular cuisines here reflect the diet of major ethnic groups – the Chinese, Indian, and Malays. However, Singapore is also a gastronomical paradise and features many types of cuisines and at different price ranges.
The public transport system here is fairly efficient. Most Singaporeans travel by buses, taxis and trains and a lot of them even choose to cycle. The number of private vehicles on the road is restricted as a measure to curb pollution and prevent congestions and road mishaps.
---
Language and Culture
Singapore is the perfect example of a multicultural populace and over the years people from various backgrounds have made it their home. What is particularly commendable is that different races have lived together in this country very peacefully. Singapore is famous for being a harmonious and colourful city-state with a rich history and beautiful architecture. Some of the religions practiced here are Buddhism, Christianity, Islam, Taoism and Hinduism. The island has four official languages – English, Malay, Mandarin and Tamil. English is the official language for business and education.
---
Infrastructure
Singapore offers a robust business infrastructure and a sound economic environment to carry out a variety of businesses.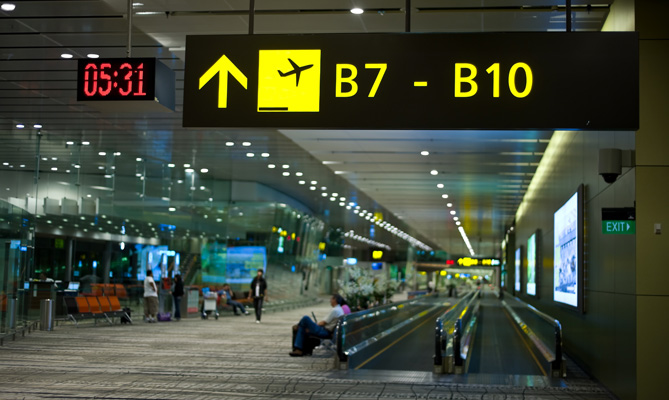 In fact, its infrastructure has been ranked among the best in the world. It has one of the busiest ports in the world and the Changi International Airport is also known to be an efficient aviation hub globally. Travelling within Singapore is easy thanks to its strongly-connected transportation system. It is also well-connected to 260 destinations all over the world.
---
Recreational Activities
Singapore isn't a major tourist attraction for nothing. There are many fun things to do in Singapore. Whether you like partying or shopping or museum-hopping, Singapore can satisfy your thirst for all the good things in life. Join the action at Clarke Quay, Boat Quay, Bugis, Chinatown or Little India as these places are always abuzz with life.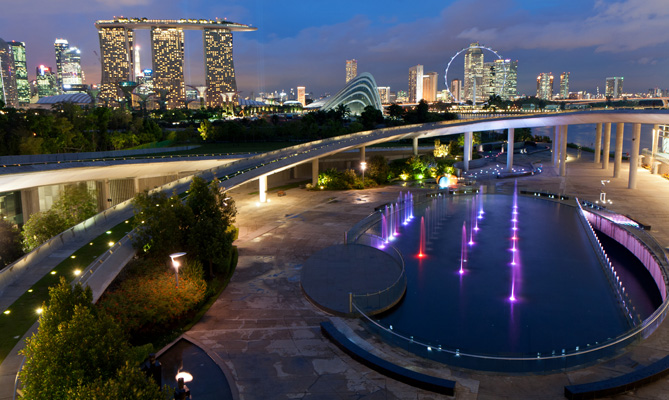 Of course, you might face certain challenges in Singapore as well.
---
Climate
Singapore experiences a hot and humid climate for most part of the year, accompanied by abundant rainfall. Hence, people coming from colder and dry climates might take time to adjust to these climatic conditions.
---
Singlish
This refers to the colloquial Singaporean English that the natives speak. The "lah"s and the "kena"s are just some of the popular Singlish phrases used by Singaporeans in their day-to-day life. Expats might take time to pick up these terms and even find it difficult to understand daily conversations with the locals. It is recommended to refer to guides and the Coxford Singlish Dictionary to overcome this handicap.
---
Getting Expensive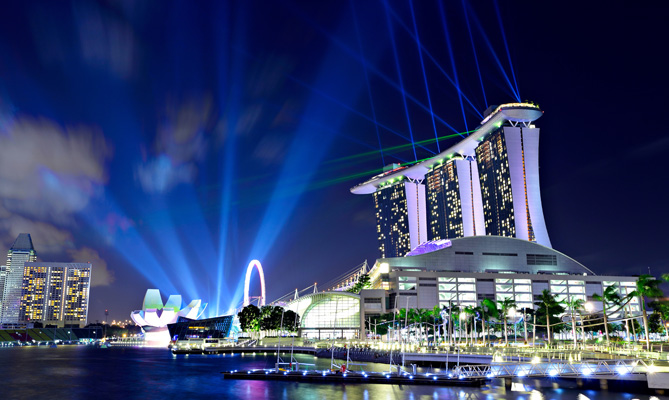 The cost of living in Singapore has been observed to become increasingly expensive over the years – be it the cost of buying property, owning a car, or education.
---
To Conclude
If you're looking to be in a place that offers you a comfortable lifestyle, great business opportunities, global exposure and a safe environment for yourself and your family, then Singapore is the place to be. With so many foreigners embracing this ever progressive city-state, you too are sure to gain more than what you may be expecting.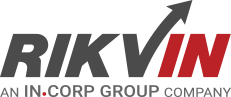 Rikvin's content team includes in-house and freelance writers across the globe who contribute informative and trending articles to guide aspiring entrepreneurs in taking their business to the next level in Asia.