Payroll management is a significant part of your business. As an entrepreneur, ensuring timely and accurate payment keeps things in motion should be a top priority.
When it comes to managing your company's payroll, you have two options. You can either outsource or handle it in-house. For new business owners, outsourcing at the very start can become somewhat risky due to limited capital.
It is undoubtedly an important decision that shouldn't be made in haste, so we've compiled a list of pros and cons that might help you make up your mind. Let's get down to the nitty-gritty of it.
What's the difference between the two?
Many companies base their payroll structure on their organizational structure, distributing it either on a monthly or bi-weekly basis through cheques or direct bank deposits. This process is typically handled by the human resource department of your organization or your finance department. This is an excellent option for larger companies with the resources to dedicate a team specifically for this. Without a dedicated payroll office, however, it gets quite difficult for small businesses to stay on top of yearly tax laws, compliances and codes. To support your team, you may consider hiring an external partner to help manage your payroll, especially if you're a new business and short on resources.
The key difference between outsourced payroll processing and in-house management is that the former is hired eternally, while the latter consists of your office staff on your payroll.
Now that we've gone over the basics, let's dive in for more details.
How does in-house payroll work?
In-house payroll management can be described as a collective collaboration between the payroll processing team and the tools they use, involving an online system that keeps track of vacation and working days and a payroll schedule.
Advantages of an In-house Payroll System
Having control over your payroll process is one of the primary advantages of an internal system as it allows you to develop your own system depending on your preferences. Apart from the flexibility, an in-house payroll system is cheaper than outsourcing and decreases the risk of a data breach since you don't have to pay for extra security for the system through which your data travels.
Drawbacks of an In-house Payroll System
The in-house system comes with its drawbacks. Apart from taking up valuable man-hours, an in-house solution often cannot fully integrate other business solutions and the office often lacks the right technical expertise for its setup and maintenance.
How does Outsourcing Payroll work?
Outsourcing payroll management relies on hiring third parties on a contractual basis that automatically manages your payroll based on the data you provide.
Advantages of Outsourcing Payroll
One of the biggest advantages is the easy and seamless process without exhausting your own workforce. Unlike an in-house system, the setup for an outsourced payroll system is simple and effective because the companies hired to process your payroll are specifically designed to follow this process through.
This streamlined and straightforward procedure can integrate various HR functions like benefit structures, scheduling, vacation days, and bonuses. All you need to do is fill out the information, and the rest sorts itself out. Undeniably, sending out a timely and accurate payroll is the top priority of any business. These outsourced organizations fulfill them perfectly, with delay in paychecks or inaccuracies.
Partnering with an external payroll management service takes the burden off your shoulders, especially when it comes to compliance with yearly tax laws and updates. A corporate payroll company like InCorp hires qualified professionals to stay up to date to avoid inaccuracies in tax calculation, an advantage missed by companies who hire manage payroll in-house
Is Outsourcing better than In-House?
In this comparison, both options enable you to tackle different challenges and issues in managing your payroll. It all comes down to the type of business you own, your business structure, and your objectives. These general guidelines will be helpful when choosing which path to go down;
Size matters. Many payroll companies charge per employee. Consider the cost-benefit analysis, especially for larger firms. .

A budget assessment must be done beforehand. Meticulously evaluate your costs and savings before making a key decision.

Review the outsourcing company if possible. Seek out businesses currently hiring them for more in-depth information. Focus on how well they handle disputes and issues.

Check with your team and consider the amount of time you'll need to commit or extra resources to set aside if you decide to work in-house.
The decision to outsource payroll management or fully go in-house comes down to whether you want the convenience and ease of a fully managed payroll management solution, or prefer the control of an in-house managed system.
It's important to recognize that the livelihood of your employees is something that you should never take lightly. It is also necessary to consider that inaccuracies in payroll calculations can cause unnecessary stress and ill-will among your employees. If you would like to learn more about payroll management systems, or are looking for a partner to help you manage them, InCorp is always ready to help. Our payroll specialists boast decades of experience in HR and payroll management, offering you tailored advice and expertise that help you grow your business to the next level. Reach out to us today!
Read more: How can Rikvin assist us in our payroll management needs? »

FAQs
The payroll function in HR refers to the financial compensation of employees and individuals working for your firm and the process by which they get paid.
The standard payroll cycle in Singapore is usually monthly, though some companies operate on a weekly bi-weekly model.
InCorp provides several solutions to help you manage your company payroll, including:

Salary computing
Salary payout
CPF registration and payment
Payroll documentation
Payroll accounting and management
Portal development, deployment and maintenance
Let us help you manage your payroll
As a premier corporate solutions firm, our Payroll specialists can provide you with the expertise to manage your company payroll with ease.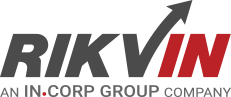 Rikvin's content team includes in-house and freelance writers across the globe who contribute informative and trending articles to guide aspiring entrepreneurs in taking their business to the next level in Asia.