Manpower constraints have always been a challenge for businesses in Singapore.
In recent years, COVID-19 has also worsened the situation due to the restriction of foreign workers entering the country. This is partly a result of government policies and border restrictions that have limited labour movement.
However, is the shortage of manpower the real problem for companies?
Stay with us as we explore other possible reasons in this blog post!
Related Read: How can Singapore deal with its manpower challenges? »
---
The need to improve work flows and processes
Mr. Satish Bakhda, Head of Operations at Rikvin, said what firms need to do is to innovate their work processes.
A shortage of manpower isn't the real problem which firms are facing. While some firms may find it more difficult to hire workers now, it is more important now that firms work on improving their work flows, or even restructure their business models completely, to keep up with new regulations and a changing economy."

"Businesses can make use of technology to automate or streamline their work processes; for example, firms in the accounting, payroll or human resource industries," he said.
Technology can help to reduce the need for manpower and maximise the personnel available, as well as lower related costs.
---
Employee professional development and upskilling opportunities
Workers who have been in the workforce for a long time must also take it upon themselves to upgrade their education and skills continually to keep up with the fluid economy.
Rather than taking up training just for practical short-term gains, they should instead focus on personal development and actively seek out and make use of the opportunities available to them.
This will also let workers prove that they are well-skilled and competitive enough to take on higher jobs which they aspire to.
Similarly, firms must be willing to send workers for training or give them time off for training purposes. Managers and business owners should not limit opportunities for workers' education and training if they wish to get more out of their workers.
Singapore's SkillsFuture initiative has also provided plenty of skills development and learning opportunities for Singaporeans towards a mission of achieving lifelong learning.
Read More: Employee Professional Development in Singapore: How Support Retains Staff »
The 'Fair Consideration Framework' is designed to ensure that there are ample job opportunities for Singaporeans by requiring firms to advertise on a national jobs bank, as well as perform additional checks on their hiring processes.
Related Read: How can SMEs plug manpower gaps? »
---
Meeting demands for better pay and flexible working arrangements
The pandemic has opened the doors to adaptable working arrangements for many workers. It showed the doability and advantages of adopting such arrangements, particularly in obtaining better work-life balance.
Many employees now regard these flexible work arrangements as important to them, and demand has risen as a result.
In fact, the Singapore government is also planning to roll out a new set of guidelines to help employers review flexible work arrangements in a fair manner.
---
Look beyond manpower shortages to tackle labour problems
Sometimes, labour troubles may not always be a result of manpower shortages. It is essential to identify the root causes in order to decide on suitable solutions to resolve them.
FAQs
The progressive easing of border restrictions in Singapore means that it will gradually become easier for foreign workers to enter and improve the situation.
These are the industries that tend to experience the greatest manpower shortage problems:

F&B
Manufacturing
Building and construction
Marine
Education

Get started by figuring out the core problem of your manpower troubles. Our HR experts are adept at helping businesses get the talents they need with our recruitment services.
Let our expert HR team help solve staffing issues
Our in-house HR outsourcing professionals are fully equipped to tackle your manpower problems with our dedicated recruitment services!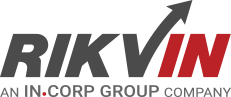 Rikvin's content team includes in-house and freelance writers across the globe who contribute informative and trending articles to guide aspiring entrepreneurs in taking their business to the next level in Asia.