Inside the Content
Heard of the term 'business intelligence' before, but have no idea what it means?
Business intelligence is a general term for technology that allows a company to look at their data so they can make decisions regarding the business. 
The insights from this data can tell you what to do or not do next, saving you a lot of time and energy.
Now that you have a general idea of how business intelligence works, let's look at how your company can benefit from it.
Real-time data
There are several business intelligence tools you can use, such as predictive modeling, data mining, and contextual dashboards. 
Most of these tools will give you real-time, updated data. Now, this is crucial because fresh data allows you to make decisions that are timely and quick.
Looking at your business data less frequently means that by the time you come across an issue, it might be too late to fix it. And if this happens a lot, it can significantly damage your company in the long run.
Related Read: Importance Of Data In Your Business
Get to know your customers better
Without customers, your business will not be able to thrive. But having customers isn't all–you need to know them as well. 
Understanding their buying patterns such as what they buy, when they buy them, how they buy them etc. can help you serve them better.
You'll get to improve your services, but that isn't all. Knowing exactly what to cater to your target audience means you won't be spending money on things that aren't related to your customers.
You'll spend your money more wisely
In order to really put your business out there, you'll need to spend a decent amount on promoting and marketing it. 
But blindly spending on every possible marketing channel you can find is futile. Instead, a solid business intelligence system will show you where it's best to allocate your marketing budget. 
One, you'll actually see results because you're targeting the right spots. Two, you'll get to use that money for other needs in your business.
It gives you a competitive advantage
If you're in a market that's already saturated with competitors, you'll always need to strive to stand out.
Or, if you want to be as good as your competitors, you'll need to find out what they're doing right. With a good business intelligence system, this is exactly what you can do.
Besides trying to emulate what another company is doing correctly, you can also learn from their mistakes and avoid making them yourself. As the saying goes: work smart, not hard.
Know what current trends are
Ever noticed how some brands market themselves by jumping on certain trends? For example, when Squid Game was what everyone talked about, businesses started posting content and products that were centered around the show's theme.
But bear in mind that trends change all the time, so you'll need to know when a particular topic starts to peak and decline in order not to waste your efforts on something that may no longer be relevant. 
You can do this with an analytics tool that can give you in-depth insights, and the best part is that some of them are even free!
Understanding the importance of business intelligence helps to drive company growth
Business intelligence is important in incorporating and using data in your company.
Putting together data collection methods and processes helps to provide actionable data that can be used to make insightful decisions for the betterment of the business.
Such processes are used in both companies and government institutions in Singapore.
Related Read: How to Protect Your Data Online: 5 Safety Tips for SMEs
FAQs about Business Intelligence
Some types of business intelligence processes are:

Data mining
Descriptive analytics
Statistical analysis

Some examples of the latest trends include:

Cloud analytics
Data storytelling
Business activity monitoring

Business intelligence focuses on past and present events shown in the data, while business analytics focuses on events that are likely to take place in the future.

BI also looks at descriptive analytics, while the latter looks at predictive analysis.
Find out how data solutions can help you improve your business
Speak to our business advisory experts to learn how you can make the best data-related solutions for your company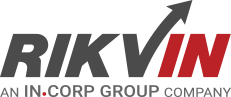 Rikvin's content team includes in-house and freelance writers across the globe who contribute informative and trending articles to guide aspiring entrepreneurs in taking their business to the next level in Asia.