In the age of information technology, keeping your data secure should be a top priority. Whether it's a simple mailing list, a database of your client's contact details, or proprietary company information, any sensitive data stored online should be protected from potential attacks.
Most Small and Medium Enterprises (SMEs), however, can hardly afford advanced security infrastructure or expensive IT consultants. With this in mind, Singapore company registration specialist Rikvin shares some easy, hassle-free tips to ensure that your website, email, and computer network are safe from hackers, viruses, and other threats.
Use Complex Passwords
Your password is your first line of defense against potential attacks. Albeit seemingly obvious, several people still make the rookie mistake of using simple passwords that are fairly easy to crack. Always use intricate combinations to ward off deliberate or random hacking attempts. Additionally, if you are setting up a security question, use information that is known only to you. To ensure maximum protection, occasionally change your password as well.
Find a Reliable Hosting Provider
Before choosing a web hosting service for your Singapore incorporated company, do your due diligence. Compare service packages, check customer reviews, and make sure that the firm is professional and reliable. Knowing that you are entrusting your website with a reputable and knowledgeable provider will give you peace of mind.
Limit User Access
Limit the number of employees who have access to your web hosting server or content management system. If you need to allow your employees to edit content, make sure that their access is restricted to content editing only. By limiting the number of people who have full administrative access, you lower the risk of an admin password being inadvertently leaked to potential hackers.
Get a Secure Payment Gateway
If your website is integrated with e-commerce capabilities, consider a third party e-commerce application, such as PayPal and Google Checkout, which can be easily embedded into your website. Managing your own e-commerce system is a security nightmare, and third party payment gateways are the ideal solution. For nominal fees, such third party applications will handle all security issues and ensure that online transactions are hassle-free.
Update Your Anti-Virus and Anti-Spyware Programs
Make sure that your anti-virus and anti-spyware programs are always up-to-date. Remember that malware, viruses, and other threats evolve rapidly in the digital world, and you need to keep pace with new developments in order to protect your data. Congruently, you must always keep yourself updated on the latest online risks. This way, you are alert against potential threats, and you can readily deal with them.
Related link: Payment Options for E-Commerce Businesses in Singapore »
Need help setting up your business in Singapore?
Contact us for a free consultation.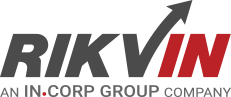 Rikvin's content team includes in-house and freelance writers across the globe who contribute informative and trending articles to guide aspiring entrepreneurs in taking their business to the next level in Asia.