High up in any startup's priority list is the goal of building its brand and establishing its presence in a competitive marketplace. However, with a shoestring marketing budget and limited resources, what's an SME to do? Singapore company registration specialist Rikvin provides some essential tips:
Focus on Your Target Market
As you incorporate a Singapore company, your first goal should be to identify your target market. Get to know your target customers well, and maximise your efforts to appeal to this particular demographic. Most startups make the mistake of casting a wide net to target any potential customers.
However, at the onset, it's important to focus on your target audience in order to accomplish your short-term goals. As you gradually build a customer base and gain some momentum, you may then implement a more widespread campaign to target other market segments.
Related Article: What to include in a marketing plan -A guide for SME's
Strengthen Your Social Media Presence
The quickest and perhaps least expensive way to build your brand is via social media, where the right message can go viral in mere seconds. Social media has made "word-of-mouth" marketing so much easier and with substantially quicker results! Through such social media platforms as Twitter, Facebook, Instagram, and Pinterest, among others, you can easily create a buzz and generate brand awareness.
Engage your customers (and potential clients) by posting relevant links, notes, videos, photos, infographics, etc. You can also utilise budget-friendly social media advertisements focusing on particular audience segments, considering their demographics, interests, and behaviors. This form of advertising through social media can provide a cost-efficient means to connect with fresh clientele and market your products or services.
Again, in this context, it is imperative to know your target customers well so that you can post content that will most likely appeal to them.
Give Rewards and Incentives for Content Sharing
In order to harness the full power of social media, you need a large number of followers who will "like" and share your content. The operative word here, of course, is "share". If no one shares your message, how can it reach your intended audience? With this in mind, incentivise people to spread the word. Consider giving away vouchers, discounts, cash prizes, and other perks when people talk about your product or service. This will not only help spread the word; but a fun way to generate some buzz as well.
Get Involved in Public Events and Community Activities
If your Singapore-incorporated firm doesn't have a budget for a massive public relations campaign, consider getting involved in community activities to enjoy some media mileage. Take on a leadership role or provide sponsorships to various well-publicized events. In line with this, contact local news outlets and radio stations when promoting these activities. This will give you an opportunity to introduce yourself as well as your business to the mainstream audience. At the very least, the media mileage you gain will help you establish your presence in the local market.
Collaborate with Other Firms
Partner with other firms that offer complementary products or services. Collaborating with an established brand will not only help you gain credibility, but it will also generate some referral business for your startup. Strategic partnerships can come in diverse forms, i.e. bundled services, co-branding strategies, synchronised promotional activities, etc.
---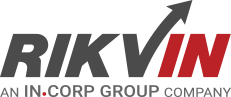 Rikvin's content team includes in-house and freelance writers across the globe who contribute informative and trending articles to guide aspiring entrepreneurs in taking their business to the next level in Asia.