Business management is a tricky concept that covers many areas of your business, like your employees and company processes.
For startups, small businesses, and established companies, business management is often the more critical and overlooked area in business that requires unwavering attention. 
Good business management skills and intuition take your business from basic to a gold tier that will have your company thriving for years.
What is business management?
No matter what business you're in, good management is essential to success. But what is business management, exactly?
Business management is the process of planning, organising, leading, and controlling the activities of a company or organisation with the goal of achieving desired results. 
It encompasses all aspects of running a business, from financial and accounting to marketing and sales.
9 business management tips to help your company
It can be a complex process for businesses, especially startups and small business owners, to understand and implement good business management skills.
This is primarily because they're just starting out, and if they possess the required skill set, it takes special attention to hone that talent and tap into that dormant power. 
Whether you're selling a product or providing a service, the chances are that you did not go to business school or attend enough business classes to understand the ins and outs of running a company intricately. 
And we're here to tell you that that's absolutely fine; you can't be an expert in everything. 
However, every company needs and thrives on good business management for growth.
It can feel inaccessible to get assistance for small and medium business solutions, either due to overpriced services or not knowing which way to turn. 
Several business coaches are qualified to help, but you need to know what you need help to start with to meet your business needs.
So, in order to help you get a head start, we've compiled a list of the top business management tips that can help your business reach the next level:
1. Create your vision and goals for your business
When you have a plan and a vision to work with, that can make your business management more efficient and effective and gives you a sense of direction to work towards. 
Planning ahead regarding how much revenue you want to earn throughout the year and mapping out the business expenses and your expected profit margins is a smart way to keep your goals in check.
2. Manage your business finances responsibly
A cost-effective control of your finances is the basis of an efficient business management system. 
As the CEO of your company, luckily, you don't need to manage your finances on your own. 
Yet, you still need high-level understanding of how the systems inside your business and business finances work in order to turn the profit around in your favour.
The main goal of a business is to earn you a profit and create a higher profit margin, so the more you know how to go about it, the better the results will get.
Related Read: Payroll Management – Outsourcing vs. In-house
3. Set up automation systems in your business
Automation systems are great time savers and can be quite cost-effective. 
With how much today's technology is advancing, there are many products and software that help save time, which can be spent doing other productive tasks. 
Take advantage of the technological perks offered to you and get more done – plus, eligible companies in Singapore also get funding for automation systems.
4. Listen to your customers
The customer may not always be right, but they are the drivers of your business. So, the smart thing to do here would be to pay attention when they're offering you feedback. 
Make improvements and cater to their changing needs even if only a couple of people suggest it. As long as it improves the customer's experience and your service, it's a win-win situation. 
Work on developing feedback services that customers can take after getting your services. Ensure that your customer service is efficient across all social media platforms and make the experience seamless. 
Happy customers spread the word and bring in new business.
5. Value your team's feedback
Visionary leaders hire smart employees. You do a disservice to your company and to your hardworking employees when you don't take their advice, suggestions, and feedback into consideration. 
This is not to say that you should surround yourself with "yes men" or people who agree with everything you say. 
Take feedback from people who present new ideas and are not afraid to express them. People who think outside the box and bring innovation to the table, help your business grow. 
6. Build good relationships
People don't like working with toxic co-workers regardless of how smart and intelligent they are. 
A company's environment is of paramount importance since it directly affects employees and productivity levels. 
Business is and should be enjoyable, so even if you have the most intelligent person on the team, their bad behavior, attitude, and misdemeanor can affect your team's morale, making the company suffer.
Related Read: How Soft Skills Will Help Your Business
7. Be resilient and flexible
Resilience and flexibility are critical for business owners. As the markets shift rapidly, you need to be flexible enough to change alongside and adopt new ideas as what worked today may not work tomorrow. 
It would be best to flow with the changes and alter your plan accordingly to help your business thrive. 
8. Simplify the structure
Your management strategies should effectively control resource allocation, specialisation, and work division. 
It creates a flow of work and specifies responsibilities and chain of command that do not overlap. 
Having a structure that works smoothly is necessary to clarify each employee's role, position, and influence so their focus and determination do not falter.
9. Delegate responsibilities
Your ability to manage your employees is one of the many factors that affect the success of your business. 
We know business owners are always short on time, but if you learn to delegate tasks, you'll save yourself much more effort and time.
Keep an eye on things but do not micromanage. Trust your employees with responsibilities because that be a learning experience for them that will also highlight the outstanding members of your company.
Business owners need to look at management as well
There are so many areas where your business needs attention and a steady flow to yield those profits you're aiming for. 
Yes, generating revenue is a vital component of your business but remember that backend office activities also require your attention.
FAQs on Managing Business
Business management is an ongoing process that ultimately aims to reach organisational goals.
If you are not sure how to get started, engage Rikivn's professional advisory services to get your business processes in order!
Yes, they can! You can also alter them according to your company's situation and needs, but if you require more help, our experts are always here for you!
Get key insights on how to manage your business
Watch your company grow and develop with the help of our business advisory team! We cover a comprehensive selection of services for you to choose from.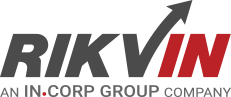 Rikvin's content team includes in-house and freelance writers across the globe who contribute informative and trending articles to guide aspiring entrepreneurs in taking their business to the next level in Asia.