Singaporeans often aspire to work in larger multinationals as they are perceived to offer opportunities for international exposure, better remuneration as well as better benefits. However, in the war for talent and amid ongoing restructuring efforts in the labour market, small and medium enterprises (SMEs) in Singapore are tuning in to hiring locally.
In a bid to attract young Singaporeans to work in SMEs, SPRING Singapore, in association with 6 trade associations and chambers as well as 6 tertiary institutions have just launched the SME Talent Programme.
The education institutions involved include the Institute of Technical Education, Nanyang Polytechnic, Ngee Ann Polytechnic, Republic Polytechnic, Singapore Polytechnic and Temasek Polytechnic. The participating trade associations and chambers are Association of Small and Medium Enterprises (ASME), Print and Media Association Singapore, Restaurant Association of Singapore (RAS), Singapore Chinese Chamber of Commerce and Industry (SCCCI), Singapore Manufacturing Federation (SMF) and the Textile and Fashion Federation of Singapore.
Under the programme, students from participating institutions will be matched with SMEs through the participating trade associations and chambers. Eligible students are offered a study award, consisting of tuition fee sponsorship, a study allowance and a sign-on bonus. Upon graduation, the student work at an SME under a two-year bond.
The programme aims to match 3,000 graduates to approximately 800 participating SMEs over the next five years. Up to 70% of the cost of the study awards will be disbursed by SPRING. The programme is set to cost S$70 million during this period.
Analysis by Singapore company registration Rikvin shows that this programme is a promising way to cope with the enhancements to the Singapore work visa framework. As authorities have already given a heads up that more changes are in the pipeline to raise the salary and educational requirements of the S Pass, access to foreign mid skilled workers is set to be more challenging to said industries.
"Sourcing internally and creating opportunities for the existing pool of residents in Singapore is a prudent approach to this issue. We anticipate that this programme will benefit students as well as SMEs that have been struggling to meet their manpower needs," opined Ms. Christine Lim, General Manager of Rikvin.
—
Interested in registering a company in Singapore? Learn more about our Singapore company incorporation packages at https://www.rikvin.com/incorporate-now-form/.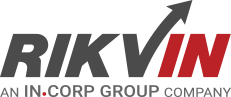 Rikvin's content team includes in-house and freelance writers across the globe who contribute informative and trending articles to guide aspiring entrepreneurs in taking their business to the next level in Asia.