During a recent dialogue session at the Singapore Indian Development Association, DPM Tharman Shanmugaratnam addressed a couple of hiring issues in the banking sector.
He mentioned that the challenge is not merely quantitative anymore as many Singaporeans are hired in the banking sector, albeit with a high tendency to be plugged into middle and back office positions. The issue now is to ensure that more Singaporeans take on a variety of leading positions as well, such as those in the front office for treasury and trading.
He noted that some banks have better representation of Singaporeans in a variety of roles. However, some others have more Singaporeans in junior roles. To that end, DPM Tharman said that the Ministry of Manpower (MOM) and Monetary Authority of Singapore (MAS), Singapore's central bank, where he holds the position as Chairman and Finance Minister, have started very active discussions with banks on how to develop opportunities for the Singapore core workforce.
In March, we explored the issue of mitigating hiring discrimination in Singapore's financial sector. MOM has already said that it will revoke Singapore work visa privileges of a firm that commits discriminatory or unfair hiring actions.
In the video below, Mr. Koh Kar Siong, MD of POSB Consumer Banking Group shares some tips about the banking industry and what is required to work there.
—
Interested in Singapore branch office registration? Drop us an email at info@rikvin.com and let us know how we can help you.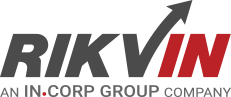 Rikvin's content team includes in-house and freelance writers across the globe who contribute informative and trending articles to guide aspiring entrepreneurs in taking their business to the next level in Asia.