The "Q4 2012 Asia Business Sentiment Survey," a recent study published jointly by Thomson Reuters and international business school INSEAD, has revealed that business sentiment in Singapore dropped significantly this quarter.
Evaluating the business outlook of Asia's top economies, the poll collated the insights of senior executives from 96 companies throughout the region. A sentiment index above 50 signifies a positive outlook, whereas a reading below that figure indicates pessimism.
For the first time since Q4 2011, Singapore registered its lowest sentiment index of 50. Survey results indicate that business outlook in the city-state plunged even as its Southeast Asian neighbours generally stayed upbeat.
Elsewhere in Asia, business sentiment moderately improved in the last quarter of 2012, offsetting the negative outlook for the past two consecutive quarters. Although global economic volatility remained a foremost concern in the region, Asia's overall sentiment index rose to 63 in Q4 2012, up from 62 in Q3.
In particular, Southeast Asia has remained largely optimistic, with Malaysia, Indonesia and the Philippines recording the highest scores. Outlook in the region has been bolstered by bullish domestic spending due to rising wages and favorable growth prospects from multiple sectors.
Overall, the results revealed a range of economic trends throughout the region. Southeast Asia has shown more resilience compared to economies focused on manufacturing and export, such as Northeast Asia, which has been more vulnerable to downturns and shifts in the global market.
Commenting on the survey, Mr Satish Bakhda, General Manager of Singapore company incorporation specialist Rikvin, remarked, "The drop in Singapore's sentiment index does not necessarily point to local economic uncertainty. Our economy has remained robust and resilient in spite of inevitable external pressures. In fact, the Ministry of Trade and Industry (MTI) projects a 1.5% GDP growth as the year winds down."
"Rather, I see this as an indirect reaction to recent changes in workforce regulations. The restructuring of the foreign workers framework plus the revisions in the Companies Act have inadvertently caused doubt amongst domestic firms," he observed.
"That said, as GDP trends indicate, Singapore has been consistent in its performance as one of the top economies in Asia. Survey results notwithstanding, we are still a prime destination for foreign investors seeking Singapore company formation," he added.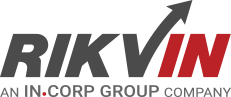 Rikvin's content team includes in-house and freelance writers across the globe who contribute informative and trending articles to guide aspiring entrepreneurs in taking their business to the next level in Asia.