Amid criticisms over its handling of issues pertaining to migrant worker abuse, Singapore's Ministry of Manpower (MOM) reaffirmed its commitment to improve the plight of the city-state's foreign workforce.
In a blog post entitled "Recognising the contributions of foreign workers," acting Manpower Minister Tan Chuan-Jin emphasized that the ministry is neither pro-employee nor pro-employer. Rather, it aims to improve employee-employer relationships while ensuring that vulnerable workers are not disadvantaged or abused.
Among other targeted programs, Mr Tan cited continued improvements in legislation and subsequent enforcement to protect the rights of migrant workers.
For example, the MOM recently revised its Employment Act and Employment of Foreign Manpower Act (EFMA) to be more punitive of errant employers. Under the amended EFMA, a broader list of infringements were defined, coupled with higher fines and more stringent penalties to be enforced against errant employers.
The ministry has so far sanctioned over 7,660 employers for housing foreign workers in unacceptable living spaces. On a monthly average, the MOM responds to over 7,000 telephone enquiries and 2,500 emails on employment-related grievances. In addition, approximately 600 statutory employment claims are processed monthly, and about 90% of these are settled within a month.
Moreover, the MOM periodically reviews legislation to adapt to a constantly-evolving labor landscape. In that vein, a second tranche of EFMA amendments is scheduled in 2013 to further protect the welfare of foreign workers.
Mr Satish Bakhda, General Manager of Singapore work visa specialist Rikvin, commends the MOM for its sustained initiative.
"The foreign workforce remains an integral component of the Singapore economy. According to the latest data by MOM, there are over 1.2 million foreign workers in the city-state and approximately a third of them are work permit holders who are foreign domestic workers or construction workers. To meet the needs of certain industry sectors, Singapore will continue to tap foreign labor in the foreseeable future. It is therefore imperative for the MOM, in its capacity as a regulatory agency, to establish measures for attracting and retaining qualified labor to fuel our economy," he explained.
In conclusion, he added, "That said, as employers, we must also take responsibility for the welfare of our staff. With the tightening of our foreign worker framework, the main challenge for the private sector is to establish retention programs for qualified Singapore employment pass holders, so that high employee turnover is stemmed and high productivity levels are maintained."
Related link: New MOM Rules for Singapore Companies 2017 »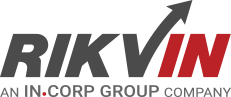 Rikvin's content team includes in-house and freelance writers across the globe who contribute informative and trending articles to guide aspiring entrepreneurs in taking their business to the next level in Asia.