Everything is a little more expensive these days. Renovation is not cheap. Upgrading your equipment will cost a pretty penny. However, there is no need to panic/cough out blood/start looting. In the fourth and last round of our SME Special series, we will share with you two more funding programs that you should take advantage of, if you want to renovate, rebuild or refurbish your equipment, facilities or business venue. These programs are designed simply to help you have your cake and eat it too, whether or not the world ends.
They are the Renovation and Refurbishment (R&R) Deduction Scheme and the Micro Loan Program (MLP).
The Renovation and Refurbishment (R&R) Deduction Scheme allows firms to claim tax deductions on qualifying expenses for R&R works such as the following:
general electrical installation and wiring to supply electricity;
general lighting;
hot/cold water system (pipes, water tanks etc);
gas system;
kitchen fittings (sinks, pipes etc.);
sanitary fittings (toilet bowls, urinals and cubicles, plumbing, vanity tops, wash basins etc.);
doors, gates and shutters (manual or automated);
windows (including the grilles etc.);
fixed partitions or decorative columns;
wall coverings (such as paint, wallpaper etc.);
floorings (marble, tiles, laminated wood, parquet etc.);
false ceilings and cornices;
ornamental features that are not fine art (mirrors, drawings, pictures);
canopies or awnings (retractable or non-retractable);
fitting rooms (in retail outlets).
Please note that these activities do not affect the structure of the business premises. To make any additions and alterations to the facade or structure of a conserved building, one needs to consult the Urban Redevelopment Authority (URA).
The expenses incurred for your business venue can be claimed as a tax cut against the income you earned from your business. From YA 2013 onwards, the original expenditure cap of has been increased from S$150,000 to S$300,000. The deduction is given over a period of three consecutive years on a straight-line basis, starting from the year of assessment ("YA") for which you incur those expenses.
The Micro Loan Program (MLP), on the other hand, offers loans of up to S$100,000 for qualifying Singapore SMEs that are small i.e. employ 10 or less people. The funds may be used for automating, upgrading manufacturing equipment and for daily operations. The loan interest rate is set at 5.75% for a tenure of 4 years and less.
Other than the said employment criteria, your company should meet these requirements too, in order to be eligible:
registered or incorporated in Singapore;
If your firm does not employ 10 or less employees , it must have annual sales that do not S$1 million;
has at least 30% local shareholding; and
company's group annual sales of does not exceed S$100 million or employment size is no more than 200.
The list of participating banks and financial institutions are made available via SPRING Singapore.
---
Thousands of companies trust us to get started.
Rikvin has bank loan specialists who can assist in providing banking advice and structuring of bank credit facilities such as loans, trade finance as well as cash management structures tailored for your business's working capital requirements.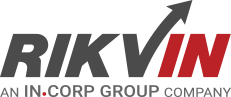 Rikvin's content team includes in-house and freelance writers across the globe who contribute informative and trending articles to guide aspiring entrepreneurs in taking their business to the next level in Asia.