In June 2012, the Economist Intelligence Unit (EIU) on behalf of RBC Wealth Management conducted an online survey titled Wealth through the Prism of Culture and Mobility.
The survey researched and explored the influence of culture and global mobility on the perspectives and behaviors of high net worth individuals (HNWIs) around the world, as they relate to issues such as asset allocation, investment objectives, intergenerational wealth transfer, charitable giving and retirement planning.
558 HNWIs with at least S$1 million of investible assets were surveyed between June to October 2012. The survey sample included 300 respondents who said they live or worked outside their country of birth or spend more than half of their time outside their home country, thus making them internationally mobile wealthy individuals (IMWIs). Another 258 non-mobile respondents provide benchmarks for comparison.
Of these, nearly a third, 31%, said they liked Singapore the best because of opportunities for entrepreneurs, ease of company formation, as well as high savings and investment rates.
Incidentally, Singapore was also ranked among the top five global cities, along with Hong Kong, New York, London and Paris on the EIU's City Competitiveness index.
Access to advanced education, traditionally an economic barrier in Asia Pacific, has been cited as by the EIU report as a major differentiation factor that has contributed to Singapore's success. The city-state's high educational standards have placed it at the top of OECD's world education rankings as well, conferring yet another advantage to enterprises.
The other indicator, according to the EIU, is the median age of IMWIs in Singapore. Those born in Asia Pacific generated wealth at a younger age, with almost half (46%) aged 40 and under, compared to 19% of those from other regions.
A deeper look at the results also reveals that Singapore, along with the UK, Canada, and the US, are countries with the largest numbers of IMWIs as residents, with each being the current home to more than 10% of surveyed IMWIs. Revealing the interest of IMWIs in real estate, residents of Singapore (29%) were found to be most likely to have at least three personal residences.
Mr. Satish Bakhda, Head of Rikvin's Operations commented, "The report further adds to our optimism that schemes such as the Global Investor Program (GIP), which aims to attract HNWIs by providing them a green channel entry, are working fine. This trend will motivate other foreign entrepreneurs to relocate to Singapore."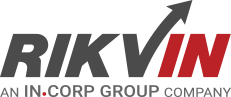 Rikvin's content team includes in-house and freelance writers across the globe who contribute informative and trending articles to guide aspiring entrepreneurs in taking their business to the next level in Asia.