Singapore's Agency for Science, Technology and Research (A*STAR) is currently developing an instant speech-to-speech translator software for Singaporeans and their neighbours in the region.
The groundbreaking technology is designed to detect the user's speech on a handphone, and then translate it to the desired language.
The project initially focused on a total of ten Asian languages, including Japanese, Malay, Mandarin, Bahasa Indonesia, Korean, Hindi, Thai, Vietnamese and English.
In its early stages, the project was spearheaded by a collaboration of Asian countries known as the Asian Speech Translation Advanced Research (A-STAR) Consortium, which consisted of Japan, China, Korea, Indonesia, Thailand, India, Vietnam and Singapore.
To date, the group has evolved into the Universal Speech Translation Advanced Research Consortium (U-STAR), with additional members from across the globe, including Bhutan, Mongolia, Nepal, Pakistan, Philippines, Sri Lanka, France, Portugal, Turkey, England, Germany, Hungary, Poland, Belgium and Ireland.
Commenting on the project, Mr. Satish Bakhda, Head of Operations at Singapore company setup specialist Rikvin, said, "In business, the ability to communicate effectively is a powerful tool. Modern technology has broken through geographical barriers, especially with recent advances in the field of infocommunications. However, the diversity of human languages may at times prove to be a deterrent in business dealings. The development of a speech translator software will allow entrepreneurs and those seeking to form a Singapore company to overcome communication obstacles."
Dr. Li Haizhou, A*STAR's head of human language technology, affirmed that the translator aims to break through the language barrier and ultimately promote globalization.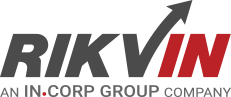 Rikvin's content team includes in-house and freelance writers across the globe who contribute informative and trending articles to guide aspiring entrepreneurs in taking their business to the next level in Asia.