Singapore is developing a productivity index to help Small and Medium Enterprises (SMEs) monitor their productivity, efficiency and manpower management in a more systematic and comprehensive manner.
A project of the National University of Singapore's Asia Competitiveness Institute, the productivity index will consist of 100 key indicators to determine specific weaknesses and problems within SME operations.
The development phase will involve the participation of a total of 1,000 SMEs. Data will be derived from financial reports, best practices and a series of targeted surveys, among others.
Analysts have emphasized the need to improve efficiencies within SMEs as part of the Republic's goal of increasing productivity rates by 2-3% within the decade.
SMEs account for approximately 70% of total employment on the domestic front. However, the ongoing restructuring of the economy as well as Singapore work visa regulations have raised labor and business costs.
In response to manpower restrictions, most firms are encouraged to turn to automation to improve their operations. The Singapore National Employers Federation (SNEF) believes that the existence of a measurement standard such as the productivity index will be a step in this direction.
According to SNEF President Stephen Lee, the ability to measure productivity is fundamental for a firm to understand its own dynamics and set specific goals.
Mr. Satish Bakhda, Head of Operations at Singapore work pass specialist Rikvin, agrees with this assessment. "I believe that a measuring standard will be beneficial in the long run. SMEs need a means to track and gauge productivity in order to improve business processes and ultimately increase output. Given Singapore's new foreign worker regulations, the onus lies on domestic firms to increase productivity regardless of manpower limitations. With a productivity index in place, this can be achievable."
Meanwhile, the Asia Competitiveness Institute is expected to sign agreements with government agencies to develop the index in February.
Congruently, the Ministry of Trade and Industry (MTI) recently announced plans to release a series of recommendations to help SMEs achieve Singapore's productivity targets.
Addressing the concerns of the Singapore Business Federation (SBF), Minister of State Teo Ser Luck hinted at specific processes and collaborations between agencies to this end. With these recommendations, to be rolled out in the first half of 2013, Singapore hopes to achieve an annual productivity growth of 2-3%.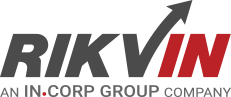 Rikvin's content team includes in-house and freelance writers across the globe who contribute informative and trending articles to guide aspiring entrepreneurs in taking their business to the next level in Asia.