Singapore's Monetary Authority has reaffirmed its commitment to tackling inflation as well as helping businesses and residents cope with rising living costs.
In light of prevailing concerns over rising inflation as well as business costs, Singapore's central bank has reiterated its commitment to 1) price stability over the medium-term and 2) a monetary policy which takes into account multiple influences on consumer prices.
"Our monetary policy should apply an appropriate constraint on the overall economic activity for easing short-term inflationary pressures due to the prevailing strong demand. Studies have shown that in our small, open economy, the exchange rate has a significantly greater impact on growth and inflation compared to domestic interest rates. Hence, we have been tightening the monetary policy by allowing a stronger rate of appreciation of the Singapore dollar nominal effective exchange rate since April 2010," said Ong Chong Tee, Deputy Director of the Monetary Authority of Singapore (MAS), yesterday.
However, MAS cautioned that the monetary policy should aim to only temper and not fully offset the cost pressures arising from the supply-side. Higher labour costs in the short term due to permanent supply-side shifts are part and parcel of the market's equilibrating process to guide the economy to a sustainable growth path. "But we will be vigilant to the risk of these price developments setting-off second-round price effects if left unchecked," added Mr. Ong.
Reflecting on the tighter monetary stance adopted by MAS in April 2012, Mr. Satish Bakhda, Head of Rikvin's Operations said, "It is aimed at keeping up the country's GDP growth rate of 1-3% this year, while facilitating the ongoing supply-side adjustments and anchoring inflation expectations. We anticipate that headline and core inflation will ease gradually this year but along an elevated trajectory."
Meanwhile, in a bid to ease the immediate burden of price pressures on citizens, the government has undertaken relief measures such as targeted utility rebates for households, one-off cash grants as well as Singapore corporate taxrebates.
"We are encouraged that MAS is developing early warning indicators for different types of inflationary pressures to assess the efficacy of various macro-prudential instruments. Amidst a cautious global economic landscape, our resource constraints demand that we restructure our economy to focus more on productivity, as well as follow an open-door policy for foreign entrepreneurs willing to form a Singapore company," concluded Mr. Bakhda.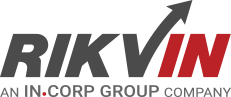 Rikvin's content team includes in-house and freelance writers across the globe who contribute informative and trending articles to guide aspiring entrepreneurs in taking their business to the next level in Asia.