The immigration issue came to fore at a roundtable organised by the Civil Services College (CSC) and Institute of Policy Studies (IPS). It discussed Singapore's population challenges and solicited expert views on the necessary solutions.
The implications of Singapore's immigration policy on the quality of life in Singapore, as well as how many young Singaporeans get married and set up nest were some such issues discussed. The 45 experts who took part in the roundtable proposed solutions such as ensuring adequate social security for citizens, making public housing more affordable and having a more egalitarian education system.
IPS also released a set of population scenarios prepared by population researcher Yap Mui Teng detailing how Singapore's population and labour force could look by 2050. It showed that even if Singapore has one foreigner for every two residents over the next 40 years, the overall size for working-age population will decline. Yap assumes that the TFR remains low and about 30,000 new residents – work permit holders, foreign students, and dependants – are added each year.
Meanwhile, earlier this week, the National Population and Talent Division (NPTD) released the government's first paper on population issues affecting the citizen population. The Division's study noted that even with TFR raised to 2.1, the population will shrink if no new citizens are taken in. Moreover, if TFR remains at 1.2, a yearly intake of 20,000 to 25,000 new citizens is required to keep the population steady.
Analysis by Singapore company registration specialist Rikvin also shows that while Singapore should focus on developing concrete ways to tackle the dwindling birth rate, it cannot afford to stop attracting migrants.
"As Singapore has an ageing population, having more young foreign professionals means a more productive and future-ready workforce. This translates to the possibility of building families and mitigating the low birth trend that Singapore has been facing for years," concluded Mr. Satish Bakhda, Head of Rikvin's Operations.
Update: Rikvin has published a 5-year Trend Report on Singapore Immigration.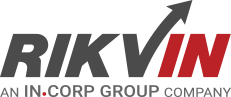 Rikvin's content team includes in-house and freelance writers across the globe who contribute informative and trending articles to guide aspiring entrepreneurs in taking their business to the next level in Asia.