As the republic stays on 2nd spot the world's desirability scale to live and work, Singapore company incorporation specialists Rikvin expresses confidence that more entrepreneurs will be compelled to set up a Singapore company in the near future.
The survey conducted by the recruitment firm Hydrogen and business school ESCP Europe noted that multinationals and foreign venture capitalists are showing more interest in Singapore company formation.
The report – which interviewed 2,353 people globally – also noted that Singapore is second on the desirability scale to live and work as an attractive relocation destination for expatriates, as 88% of those surveyed felt that their living conditions have improved after moving to the city-state.
Meanwhile, the three most popular places to live and work remain the United States, United Kingdom and Australia.
This is an additional feather in our cap. Singapore's work visa policy, along with affordable rental rates, a cleaner environment and Singapore corporate tax rebates offered through the Scheme, already makes it a preferred business destination," said Mr. Satish Bakhda, Head of Rikvin. "Now, with one of the world's best living and working environment, employers here will be spoilt for choice among the top professional talents."
Notably, the World Bank has ranked Singapore as the easiest place to do business. Recently, the Economist Intelligence Unit has also ranked Singapore as the world's third and Asia's most competitive city due to its ability to attract businesses, capital, talent and tourists.
"The city-state offers one of the best environments to relocate your family and set up a Singapore company. We are confident that more and more entrepreneurs and professionals will relocate here for better work-life balance," concluded Mr. Bakhda.
We make moving to Singapore simple
Enjoy peace of mind with Rikvin's fast relocation and immigration services for both individuals and corporate entities.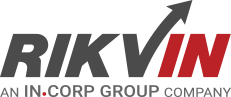 Rikvin's content team includes in-house and freelance writers across the globe who contribute informative and trending articles to guide aspiring entrepreneurs in taking their business to the next level in Asia.