Singapore and Germany have this week signed a Memorandum of Understanding (MoU) on intellectual property (IP) cooperation.
The MoU was signed between the Intellectual Property Office of Singapore (IPOS) and the German Patent and Trademark Office (DPMA) in a bid to promote IP cooperation and information sharing on a global scale.
Under the agreement, both parties will work together to develop a pilot program on patent prosecution highway (PPH). Other areas of cooperation include conducting expert level consultations and comparative studies on patent procedures, training and development of staff to improve patent granting and dispute resolution procedures.
The programs will allow businesses to profit from potential time and cost savings when filing for patents. In addition, it is set to promote technology, economic development and innovation in both countries.
According to Mr Tan Yih San, Chief Executive of IPOS, the MoU will help Singapore companies gain better access to and learn from one of the most successful tech powerhouses in the world.
Analysis by Singapore company registration specialist Rikvin shows that this agreement comes on the back of the 4th Global Forum on Intellectual Property (GFIP) late last month. At the event, Singapore Deputy Prime Minister Teo Chee Hean urged Singapore SMEs to tap IP for growth, saying that IP creation will become a game changer for businesses as the country restructures towards innovation-driven growth.
In this year's Global Competitiveness Index (GCI) by World Economic Forum (WEF) has ranked Singapore as the most competitive city in Asia, in part, due to its keen focus on innovation and having a strong IP protection framework. In fact, Singapore is the world's second, and Asia's top country for IP protection.
This MoU will inevitably benefit Singapore technopreneurs, said Mr. Satish Bakhda, Head of Operations at Rikvin. "Noting that IP and innovation has been intensely discussed over the last couple of months, we anticipate that more efforts will be made to help companies tune in to investing in and profiting from their IP," he added.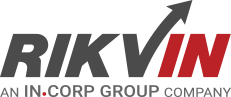 Rikvin's content team includes in-house and freelance writers across the globe who contribute informative and trending articles to guide aspiring entrepreneurs in taking their business to the next level in Asia.