At the 8th Russia-Singapore Business Forum last week, Singapore Deputy Prime Minister Tharman Shanmugaratnam said that in spite of volatility in the financial markets, emerging nations will drive global economic growth over the next half to full decade.
Russia's market, for example, presents significant opportunities, he added, due to the rise of a middle class and its increasing affluence. As discussed in our blog Singapore, Russia Strengthen Business Ties last October, Russia has the largest consumer market in Europe. It is not only geographically vast (stretching over 9 time zones), its 143 million strong population opens up business potential in areas such as urban solutions, arts, culture, tourism and lifestyle goods.
According to the Channel NewsAsia report, Emerging economies will remain main contributor to global growth: Tharman, bilateral trade has grown 3-fold since 2007. In addition, the number of Russian companies that have opted for Singapore company registration has grown four-fold in the past 5 years. There are currently 400 Russian companies in the city-state. Last year, a record number of Russian visitors (70,000) arrived in Singapore, a significant jump from 12,000 a decade ago.
On the flipside, there are still pertinent challenges to conducting business in Russia. According to KPMG's Doing Business in Russia 2012, burdensome regulatory regimes, inadequate intellectual property rights protection, inconsistent application of laws, lack of transparency, excessive government intervention in business markets and market barriers such as protectionism make doing business in Russia difficult.
In June this year, we discussed that in spite of this, Russian firms seek closer business ties with Singapore companies. Russian firms and investors see Singapore as a conduit to the rest of Southeast Asia, particularly in sectors such as IT, finance, energy, biotechnology and retail.
In turn, Russia offers one of the world's largest reserves of minerals and energy resources. It has the world's largest reserve of forests and a quarter of the world's unfrozen fresh water source. Russia was Singapore's 29th largest trading partner, registering S$4.7 billion in total trade last year.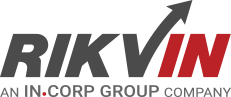 Rikvin's content team includes in-house and freelance writers across the globe who contribute informative and trending articles to guide aspiring entrepreneurs in taking their business to the next level in Asia.