Although Russia-Singapore total trade amounted to $6.1 billion last year, representing almost a S$2 billion y-o-y increase, Russian companies and investors want to see more cooperation with enterprises that have opted for Singapore company incorporation.
According to First Deputy Prime Minister of the Russian Federation, Igor Shuvalov, this issue will be tabled in the upcoming fourth session of the High-Level Russia-Singapore Inter-Governmental Commission in St Petersburg on 19 June 2013.
The event coincides with the St Petersburg International Economic Forum (SPIEF) that will be held on 20 – 22 June. The Forum also serves as a venue for the Russia-ASEAN business forum, which provides a platform for world leaders, participants and experts to discuss Russia's role in the future of the global economy.
To date, there has been a great disparity between the volume of bilateral trade between ASEAN and Russia, compared to for example, China and the United States. In 2010, bilateral trade between ASEAN and Russia registered only US$7 billion, while trade with China registered US$180 billion and that with the US was worth $150 billion.
It is no wonder then that the Russian government is very keen on developing trade with what it deems as a key gateway to Asia for the Russian business. In addition, Russian investors see Singapore as a natural base for Russian investors to enter Southeast Asia and make inroads in key sectors such as finance, IT, energy, biotechnology and retail.
In the video below, Singapore resident and investor Jim Rogers talks about what he sees in Russia and why he is making investments there. The panel also discusses the challenges of doing business in Russia.
Nevertheless, Russia has plenty to offer to the world and to Singapore companies. According to IE Singapore, Russia is considered an energy superpower and has the world's largest reserves of mineral and energy resources. It has the world's largest forest reserves and its lakes contain approximately one-quarter of the world's unfrozen fresh water. Russia has a population size of over 140 million, making it the largest market in Europe.
Interested in registering a company in Singapore?
Learn more about our Singapore company incorporation packages.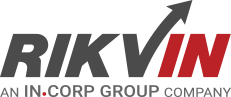 Rikvin's content team includes in-house and freelance writers across the globe who contribute informative and trending articles to guide aspiring entrepreneurs in taking their business to the next level in Asia.