According to a new study by The Economist Intelligence Unit (EIU) entitled Smart SMBs: Fine-tuning the engines of growth, small businesses worldwide, including those from Singapore, are focused on revenue growth and improving operational efficiency over the next 12 months. Attracting and retaining talent, developing new products and services as well as entering new markets and distribution channels also rank highly in their priorities.
Close Link Between Efficiency and Growth
According to EIU, new businesses have a high chance of failure in the nascent five years of starting up. Hence, a strategic focus on revenue growth is logical.
The survey also reveals that SMEs recognize the correlation between efficiency and growth and those who recognize this earlier on tend to be in good stead in the later stages of their growth.
Primarily, the respondents recognize that expanding the business (55%) is the main driver for efficiency improvements over the next year. This is followed by increasing profitability and increasing employee productivity. Interestingly, these factors weigh more significantly than reducing costs (24%) or improving competitiveness (15%).
In addition the study found that 91% of SMEs have made technology-driven improvements to their business during the last 12 months. Instead of investing in new and untried technology, more SMBs are planning to upgrade existing infrastructure and systems over the next 12 months rather than invest in completely new technology. The reason cited is caution, as there was a lack of IT skills or know-how within the business.
Analysis by Singapore company registration specialist Rikvin shows that these findings shed light on Singapore's current restructuring drive, and particularly, the impetus on improving efficiency through the Productivity and Innovation Credit Scheme.
Also known as the PIC Scheme, the program was introduced in 2010 to encourage companies to move up the value chain through tech and innovation investments. In spite of gradual enhancements, the pick up rate has been been modest (approximately 30%). As discussed in our November 2012 issue of Rikvin Connect, there are a number of reasons for not tapping the PIC Scheme, especially for enterprises that have survived long and well without applying new technology. However, for many tech startups that are developing in Asia, Singapore is the place to be because of its curiosity and interest in new technologies as well as the companies that develop them.
––
Interested in opening a company in Singapore? Learn more about our Singapore company incorporation packages at https://www.rikvin.com/incorporate-now-form/.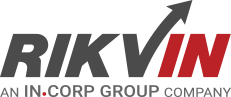 Rikvin's content team includes in-house and freelance writers across the globe who contribute informative and trending articles to guide aspiring entrepreneurs in taking their business to the next level in Asia.