In a bid to ensure that Singapore investors can seek opportunities in Vietnam, Prime Minister Nguyen Tan Dung has outlined several economic reforms that are in the pipeline. These reforms include developing its infrastructure and nurturing skilled workers, particularly in high technology sectors.
PM Nguyen added that Singapore companies are important to Vietnam's economic development. According to data from International Enterprise (IE) Singapore, bilateral trade between the two economies registered approximately S$15.8 billion in 2012, up from S$14.9 billion in 2011.
To Singapore, Vietnam is a country with immense long-term potential. Its consumer sector is growing, catalyzed by an expanding population, rising disposable incomes and better educational qualifications. In addition, the country's rapid urbanisation, abundance of natural resources and large domestic economy open up many opportunities for Singapore incorporated companies engaged in education, healthcare and F&B.
In addition, both countries celebrate 40 years as allies this year. Singapore is now Vietnam's third largest foreign investor, with investments worth S$33.5 billion in real estate, electronics, healthcare and shipping for example. Vietnam, on the other hand, is Singapore's 18th largest trading partner.
Commenting further, Ms. Christine Lim, General Manager of Rikvin said, "We anticipate that Singapore and Vietnamese companies will continue to collaborate and tap on each other for opportunities and expertise. This will continue to open up doors for enterprises that opt for Singapore company registration, with the hope of expanding in Vietnam and other emerging countries. In this light, we anticipate that more firms will continue to find Singapore an attractive hub from which to tap opportunities in the region."
In the video below, Mr. Ho Kwon Ping, CEO of Banyan Tree Group talks about why his company proceeded to make long term investments in Vietnam even during the 2008 global economic crisis.
––
Interested in opening a company in Singapore? Learn more about our Singapore company incorporation packages at https://www.rikvin.com/incorporate-now-form/.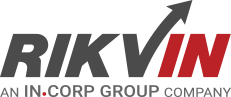 Rikvin's content team includes in-house and freelance writers across the globe who contribute informative and trending articles to guide aspiring entrepreneurs in taking their business to the next level in Asia.