Singapore and Russia renewed their business ties by exploring mutual growth opportunities at the recent Russia-Singapore Business Forum (RSBF) organized by the Singapore Business Federation (SBF). The annual event, which lasted from 24 – 27 September, attracted a total of 700 delegates from over 30 countries.
Analysis by Singapore company registration specialist Rikvin affirms that the inter-regional cooperation will create a plethora of new opportunities for bilateral trade and investments, allowing investors to tap Russia through Singapore, and Singapore through Russia.
Exploring Russia's Business Potential
Entitled "Connecting Markets," the seventh annual RSBF focused on Singapore as a platform for exploring growth opportunities in Asia, a bustling region with rapidly developing markets and emerging cities.
Historically, Russia and Singapore have always maintained close business ties, having signed seven MoUs in 2010 to establish collaborations between the public and private sectors of both countries, particularly in the areas of education and infocommunications development. Last year, Russia was Singapore's 29th largest trading partner, with bilateral trade totalling S$4.7 billion.
Russia, for its part, has embraced private enterprise since its transition from communism more than two decades ago. To date, it continues to reinvent its economy through measures such as offering tax incentives to foreign investors, establishing special economic zones, and recently, becoming a member of the World Trade Organization (WTO).
Straddling both Asia and Europe, Russia is the largest country in the world. Known as a global superpower, Russia has the world's biggest repository of mineral and energy resources. Moreover, it is the largest consumer market in Europe, with a population of approximately 140 million.
"Indeed, the untapped potential in Russia is immense. With its recent WTO membership, there are more opportunities for business and international trade. Through bilateral collaborations, we provide opportunities to investors who form a Singapore company to expand their operations and develop a presence in that resource-rich country. While Russia has vast natural resources, Singapore has the expertise to develop Russia's multiple growth sectors," enthused Mr. Satish Bakhda, General Manager and Head of Rikvin Operations.
In conclusion, Mr. Bakhda affirmed, "Singapore is well-placed to develop Russia's vast economic potential. A cross-sectoral collaboration between Asia's financial nucleus and the largest country in the world can lead to rapid economic growth."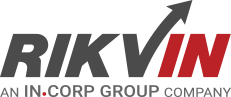 Rikvin's content team includes in-house and freelance writers across the globe who contribute informative and trending articles to guide aspiring entrepreneurs in taking their business to the next level in Asia.