In a bid to position the republic as a hub for quality live entertainment events unlike any other in Southeast Asia, the Singapore Tourism Board (STB) has this month announced that it will line up a range of events to whet the appetite of discerning travellers.
Hertog Entertainment, which has recently established its presence in Asia by forming a Singapore company, aims to play its role towards just that.
"After organizing several events in the Asia Pacific region, Singapore seems to be a good base for expanding our activities throughout Asia. Our goal is to operate and expand in the Asian market and Singapore is perfectly centered for that," explained Mr. Martijn Hertog, Managing Director of Hertog Entertainment.
"There is a work hard and play hard culture here and Singapore has a good mix of expatriates and Singaporeans who are very outgoing and open. Although there are many trendy nightlife venues and clubs, we feel that music wise, the variety of what's being offered opens up opportunities for improvement and differentiation, so we would like to spice things up a bit here," added Mr. Hertog.
Hertog Entertainment is the brainchild of Martijn Hertog, entrepreneur and multi gold-award winning producer. The company specializes in international artiste and electronic dance music DJ bookings, music events as well as related branding and concept development.
Commenting on his decision to set up operations in Singapore, Mr. Hertog said, "Singapore offers a good mix of factors such as safety, infrastructure, efficiency, talent, creativity, quality of life and last but not least, an open and outgoing culture."
To that end, Mr. Hertog has consulted Rikvin for Singapore company registration, as well as related corporate secretarial and Singapore Employment Pass services.
"Rikvin has done a great job in guiding the whole setup process, even from abroad. They are efficient, flexible, very responsive and trustworthy," affirmed Mr. Hertog.
In response, Mr. Satish Bakhda, Head of Operations said, "We wish Hertog Entertainment the very best and are confident that it will do well, given that people in Singapore are always hungry for new and exciting entertainment options."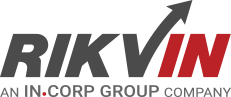 Rikvin's content team includes in-house and freelance writers across the globe who contribute informative and trending articles to guide aspiring entrepreneurs in taking their business to the next level in Asia.