Singapore's National Population and Talent Division (NPTD) has recently announced via the Population in Brief report that the republic's total population has expanded to 5.31 million as of June 2012, representing a 2.5% year-on-year (y-o-y) expansion. The growth is largely contributed by non-resident population growth, which has spiked 7.2% y-o-y due to strong demand amid a tight labor market.
The Population in Brief report is an annual report that supplies information regarding changes in Singapore's population landscape and highlights salient demographic trends which have bearing on the country's economy.
In this year's edition, the report furnished that Singapore's total population has grown, consisting of 3.82 million Singapore citizens and Singapore permanent residents as well as 1.49 million non-residents – which comprise of Singapore work permit holders (59%), Singapore work visa holders (21%) and their dependants (15%) as well as students (6%).
As the release of the report comes close on the heels of a comment by Prime Minister Lee Hsien Loong that the city-state can accommodate up to 6 million people in future, Singapore visa specialist Rikvin recognizes that the news may not go down well for many Singaporeans. Last year, many citizens have taken their grievances to the balloting box, invoking the government to calibrate the republic's workforce and immigration strategies.
Commenting further, Mr. Satish Bakhda, Head of Operations at Rikvin, said, "We understand that this news may not resonate well with many Singaporeans as immigration issues, or rather, overcrowding and inflation issues, have been the bone of contention for many Singaporeans who attribute pain points to an influx of foreign workers. In what appears to be a contradictory result of the nation's efforts to manage the inflow of basic-skilled foreign workers, there are 100,000 more foreign workers altogether, compared to last year."
"Nevertheless, key industries such as manufacturing, construction, F&B and retail have valid concerns when they say that they cannot find the right workers at the right prices. Policymakers understand that they cannot hold these industries out any longer. While automation can play a role in lowering business costs in the mid to long term, the human touch is still required for these industries," Mr Bakhda continued.
"In addition, the new reality is that Singapore is no longer a low cost business destination and indeed is one of the most expensive places to live in Asia. Naturally, Singaporeans are generally averse to lower-skilled jobs. Stacked on that, the silver tsunami and declining birth trends have slowed total population growth from the 3.5% per annum in 2005 – 2010 to 2.5% currently, compelling policy makers to plug industry-specific and societal gaps in one swoop. As long as the citizen population continues to grow at 0.9% per annum, it would be inevitable to cross out immigration; and in truth, this is not desirable if Singapore as an economy and society wishes to keep growing and prospering," affirmed Mr. Bakhda.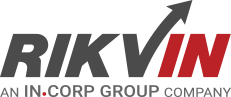 Rikvin's content team includes in-house and freelance writers across the globe who contribute informative and trending articles to guide aspiring entrepreneurs in taking their business to the next level in Asia.