As discussed in our previous blog, Russia Seeks Closer Business Ties with Singapore Companies, the fourth session of the High-Level Russia-Singapore Inter-Governmental Commission in St Petersburg takes place this week. DPM Tharman Shanmugaratnam is in Russia this week to strengthen ties between the two nations.
One of the agendas of the meeting was to carve new opportunities for collaboration between both countries. The volume of bilateral trade between ASEAN and Russia, compared to for example, China and the United States is vastly different, prompting Russia's business community to reaffirm their interest for closer collaboration. In 2010, bilateral trade between ASEAN and Russia registered only US$7 billion, while trade with China registered US$180 billion and that with the US was worth $150 billion.
Smaller Singapore businesses have to date found it challenging to do business in Russia due to the scale of its market. Nevertheless, the world's biggest country by land area was accepted into the World Trade Organisation (WTO) last year, signalling that doing business with it could become much easier.
In April, RusSing Med Holdings bought a 10% stake in Asian American Medical Group (AAMG), worth S$4.5 million. AAMG, which has been in the business of liver transplants for 20 years, is now looking to enter the Russian market and hopes the new deal will help it to do so.
According to SingStat, Russia's foreign direct investment in Singapore was S$35 million in 2010. Last year, Russia was Singapore's 25th largest trading partner. Currently, there are over 330 Russian companies that have opted for Singapore company registration, said the Accounting and Corporate Regulatory Authority (ACRA).
Commenting on business trends between Russia and India, Mr Victor Tay, COO the Singapore Business Federation, said that Russian companies are finding Singapore as a convenient place where private and corporate banking can take place. This in turns allows trade development and enterprise development to take place.
Rikvin is optimistic that there are still opportunities for Singapore companies to be in tapped in Russia. According to IE Singapore, Russia is an energy superpower and has the world's largest reserves of mineral and energy resources. For a country which faces limited resources, this could spell good news, says Christine Lim, General Manager of Rikvin.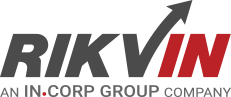 Rikvin's content team includes in-house and freelance writers across the globe who contribute informative and trending articles to guide aspiring entrepreneurs in taking their business to the next level in Asia.