Singapore companies are more upbeat about business prospects for H2 2013 now than they were in Q1 2013. According to the Asia Business Sentiment Index jointly created by Thomson Reuters and INSEAD, the confidence rating of Singapore companies has improved from 61 in Q1 2013 to 83.
The study, which is conducted on a quarterly basis, includes insights from 91 large companies across 11 Asian countries including Singapore. The other countries include Australia, China, Indonesia, India, Japan, Korea, Malaysia, the Philippines, Thailand and Taiwan.
Overall Outlook
In Singapore, 66% of the companies surveyed said they were positive about prospects for H2 2013. These firms came from the financial, resources, technology and shipping sectors.The remaining 33% remained neutral.
When asked about perceived risks, 80% of Singapore-based firms deemed global economic uncertainty as the biggest threat to their prospects. The remaining 20% saw rising costs as their top concern.
Hiring Outlook
In addition, the report showed that 66% of the Singapore companies surveyed will maintain their headcount in H2 2013. 33% of the Singapore respondents, many of which come from the resources sector, anticipate hiring increases during the same period.
Analysis by Singapore company registration specialist Rikvin shows that not all sectors are wary about the upcoming half of the year. However, as discussed recently, rising hiring costs are primary concerns for some services sectors. In the June installment of RikvinConnect, we discussed some tips on tackling the coming half of the year.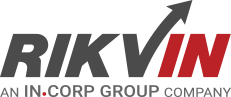 Rikvin's content team includes in-house and freelance writers across the globe who contribute informative and trending articles to guide aspiring entrepreneurs in taking their business to the next level in Asia.