In light of this year's unclear economic outlook, the Singapore government is adopting a multi-pronged strategy to ensure the employability of Singaporeans without hurting Singapore's attractiveness as a business hub to foreign professionals, investors and entrepreneurs. As reflected in 2011's watershed elections, Singaporeans have taken their concerns over unfair employment practices, rising property prices and higher costs of living to the balloting box – inducing the Singapore government to introduce a more sustainable approach to managing foreign manpower inflows.
One of the measures taken to raise the quality of foreign manpower inflows was reflected in the more stringent qualifying requirements for the Singapore work visa. The changes, which were implemented with effect of January 1, 2012, requires new and returning applicants to give proof of acceptable educational qualifications and professional background as well as higher minimum salaries.
Recent news articles have shown that this measure has not been popular with many small enterprises in Singapore.The overarching concern for start-ups has been that the more stringent requirements effected since July 2011 have made it more difficult for them to hire in sectors such as manufacturing, retail, F&B and construction. However, according to Rikvin's analysis of Singapore work permit applications between 2010 and 2011, the new requirements have not deterred high-calibre professionals and entrepreneurs from going for a chance to work and live in Singapore. Between 2010 and 2011, Rikvin has seen a 25.7% increase in the total number of Singapore work visa applications.
What needs to be understood here, is that the introduction of tighter Singapore employment pass requirements is only a part of and not the only strategy employed to ensure that Singapore's workforce is future-ready. To brace the workforce for a potentially tough year ahead, the Ministry of Manpower (MOM) is also working closely with the Workforce Development Agency (WDA) and the Employment and Employability Institute (e2i) to roll out education and training programs that will help Singaporean workers remain competitive in the job market and upgrade their skills for higher level positions.
Additionally, and to address rising concerns over unfair employment practices, the Tripartite Alliance for Fair Employment Practices (TAFEP) has enhanced and issued the Fair Employment Practices Guidelines in October 2011. The guidelines seek to ensure that Singapore workers are not marginalized in their own country and are presented with a more level playing field to compete for jobs as well as development and promotion opportunities based on merit.
Rikvin supports Singapore's manpower strategy and believes that it will contribute to the greater good of the Singapore workforce as a whole and competitiveness for the long run. Implementing clear and fairer employment guidelines sends a signal to entrepreneurs and professionals worldwide that Singapore does not tolerate unjust practices in the workplace and this could in turn attract businesses to opt for Singapore company registration. Raising the productivity bar for both foreigners and Singaporeans alike shows that no one is spared from stepping up their game in Singapore and that it is necessary to do so, given the heightened level of competition we are facing as an open economy and global city. While the year looks uncertain, these manpower plans are indeed a timely step in the right direction.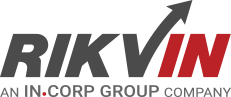 Rikvin's content team includes in-house and freelance writers across the globe who contribute informative and trending articles to guide aspiring entrepreneurs in taking their business to the next level in Asia.