Although higher Singapore Employment Pass (EP) requirements have been in effect since 1 July 2011, Singapore company registration specialists, Rikvin, has observed that the number of Singapore EP applications between H2 (i.e. July to December) 2010 and H2 2011 has increased by 22.5%.
Inclusive of renewals, Singapore EP application numbers has increased by 25.7% year-on-year (y-o-y) between 2010 and 2011. Over the same period, the number of fresh Singapore EP applications alone has increased by 13.7%. On the other hand, the number of Singapore EP applications increased by only 5.2% between January and June 2010 (H1 2010) and H1 2011.
Commenting on the uptrend, Mr. Satish Bakhda, Rikvin's Head of Operations said, "It seems counter-intuitive to see an increase in the number of Singapore EP applications after the higher requirements have come into effect. However, the higher educational, experiential and salary bars have not deterred highly-qualified professionals, especially those from ailing European and US economies, from going after a chance to work or set up a company in Singapore."
Further analysis shows that the higher requirements mandated by the Ministry of Manpower (MOM) are far from draconian and are part of a larger national strategy to:
raise the quality of foreign manpower inflows and Singapore's human capital as a whole and
implement fairer and more inclusive employment practices for Singapore workers.
Nevertheless, Singapore remains as one of the most open and attractive economies in the world to talented professionals. The World Economic Forum (WEF) has most recently ranked Singapore's employment framework as one of the most flexible worldwide and its labor-employee relations as well as employment opportunities offerings as the second best worldwide.
Rikvin, having been in the professional immigration services since 1998, has also observed a high success rate for EP applications that demonstrate solid work experience and subject matter expertise that are not readily available in Singapore. In other words, candidates who complement, rather than compete with the local workforce are valued and welcome to apply for the Singapore EP as they offer opportunities for learning exchanges and add value to Singapore's labor fabric. After 12 months of employment, Singapore EP holders, subject to the category of the EP, may be eligible to apply for the Singapore Permanent Resident status.
Adding to this, Mr. Bakhda said, "Altogether, highly-qualified and experienced professionals should continue to be undeterred from applying for the Singapore EP. Furthermore, as Rikvin is an MOM-registered employment agency, we can help professionals and managerial personnel bypass a 7 – 14 day authorization period and instead, submit their EP applications online in a much shorter time after their Singapore companies have been incorporated. This in turn saves our clients valuable waiting time and allows them to begin operations sooner."
In the event that an EP or renewal application is rejected by the Authorities, Rikvin's specialists will establish a firm appeal in defence of your position. Rikvin is committed to putting your best case forward in every application or appeal.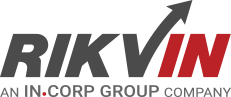 Rikvin's content team includes in-house and freelance writers across the globe who contribute informative and trending articles to guide aspiring entrepreneurs in taking their business to the next level in Asia.