Stemedica, one of the world's leading specialty biotech firms, has chosen Singapore company registration specialists Rikvin, to incorporate its Singapore subsidiary company, Stemedica Asia.
The leading biotech company has over 30 years of stem cell research to its name and is committed to developing and manufacturing US cGMP (Current Good Manufacturing Practices) grade allogeneic adult stem cell products. Stemedica's products would in turn help medical institutions and pharmaceutical firms develop drugs for severe neurological, dermatological, cardiac and ophthalmological conditions such as Alzheimer's and Parkinson's disease, spinal cord injury, central nervous system damage, stroke and diabetic retinopathy.
Prior to setting up its Singapore subsidiary, the biotech firm has manufacturing facilities in Lausanne, Switzerland and Seoul, Korea. Stemedica Asia was established in Singapore, out of all Asian cities, for its transparent business processes and strategic location which facilitates the serving of the regional market's needs. In addition, Singapore proved to be a natural choice for Stemedica, which is headquartered in San Diego, California as Singapore's regulatory business practices could easily be coordinated with US audit needs.
Commenting on Stemedica's decision to engage the services of Rikvin, Ms. Amy Sanson, General Manager of Stemedica Asia said, "One of my Singapore-based business partners had a legal counsel who could've helped me with the incorporation of Stemedica Asia. However, as I was in the United States, he recommended Rikvin, saying that it would be best to work with a Singapore company registration services company that has a very strong presence online as well as offline."
"My experience with Rikvin has been very positive. I was pleasantly surprised that Rikvin, without failure, has answered all my queries promptly, no matter how insignificant they were. Best of all, I had several expert teams assisting me regarding incorporation and Singapore Employment Pass issues but I did not feel lost in communication as Rikvin presented me with a dedicated manager who excellently communicated and oversaw all activities. I have been very satisfied with the level of service as well as speed and ease of working with Rikvin. Eventually, I recommended Rikvin to a partner who ended up engaging their services due to its online presence and reasonable pricing," added Ms. Sanson.
Moving forward, Stemedica Asia plans to set up a supply chain center in Singapore to market and distribute its best in class cell products across Asia. It also has plans to work with Singapore scientific resources to set up a cell and cell product distribution center.
Commenting on Stemedica Asia's presence in Singapore, Satish Bakhda, Head of Operations, Rikvin, said, "In light of the immense value that Stemedica offers to the medical institutions and researchers in Singapore, we are confident that Stemedica Asia will contribute positively to the lives of the larger global community, especially those affected by severe conditions. We look forward to Stemedica Asia's continued growth in Asia."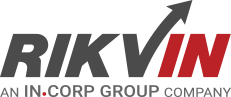 Rikvin's content team includes in-house and freelance writers across the globe who contribute informative and trending articles to guide aspiring entrepreneurs in taking their business to the next level in Asia.