Singapore company registration specialist, Rikvin, has released the Overview of the Singapore Employment Act, a concise guide to drafting a Singapore employment contract. Rikvin's guide aims to give Singapore employees and employers a quick snapshot of the essential features of a Singapore employment contract (Contract of Service).
Rikvin is confident that the guide will help employees and employers quickly grasp and understand their rights and duties under an employment contract. This understanding would in turn enable both parties to negotiate fair and mutually-beneficial grounds for employment based on the Singapore employment act, Singapore's fundamental labor law.
The Overview includes:
a brief explanation of the Singapore Employment Act as well as the parties it covers.
a brief explanation of what an employment contract is and what it should essentially constitute.
other important factors relating to an employment contract.
Rikvin's guide also lays out eight salient features of an employment contract namely:
the designation title and job scope.
employee's commencement date and employment period.
hours of work.
probation conditions.
remuneration package.
employee benefits.
code of conduct.
conditions for termination.
Commenting on the Overview, Mr. Satish Bakhda, Head of Rikvin's Operations, said, "We have observed that many young entrepreneurs engaging our Singapore company registration services would like to draft fair Singapore employment contracts but do not know how to do so. Rikvin's Overview of the Singapore Employment Act is a one-stop checklist that gives owners of small enterprises the most important components to draft fair employment contracts. On the other hand, the same guide provides an employee with a concise reference point with which he can check against the terms of his employment contract."
Furthermore, the Overview is aligned with the recommendations laid out by the Tripartite Alliance for Fair Employment Practices. Drafting a fair employment contract is the first step to establishing a respectful working relationship with an employee, regardless of the type of Singapore work visa he is holding. A fair employment contract is also one of the first documents shared between an employer and a potential employee. As the contract is an extension of the company brand, it is then of utmost importance to begin the relationship on the right foot, even if it does not come to fruition.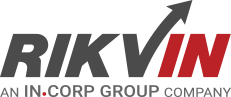 Rikvin's content team includes in-house and freelance writers across the globe who contribute informative and trending articles to guide aspiring entrepreneurs in taking their business to the next level in Asia.