Much like many other countries around the globe, Singapore is seeing a mass adoption of cloud computing solutions in different industries and organizations of all sizes. The great migration could be said to have begun back in 2011, when SMEs started recognizing the potential of remote storage and web-based systems that deliver powerful computing resources at low prices.
This cost efficiency is probably the most important feature of cloud-based applications and, at the same time, the main reason why they remained so popular among SMEs in particular. With the advanced tools that reside on the cloud and are available to large teams regardless of their geographical dispersion, SMEs are able to improve most of their mission-critical processes.
The demand for cloud computing resources in Singapore
As a country that readily embraced the potential of cloud computing, Singapore is among the leading cloud adopters in the region. This is particularly evident in the SME sector, where the compound annual growth rate is estimated to reach 21% and hit S$916 million in 2017, as revealed in a last year's SME cloud adoption survey. This is certainly an interesting digit that clearly points to the value Singapore SMEs are seeing in this form of technology innovation.
Unsurprisingly, the expected benefits are improved security and governance, which is confirmed in a recent EMC survey on the cloud adoption in the country. The report suggests that88% of decision makers surveyed regard security and/or governance as the most important objectives of cloud migration. In addition to this, there are a variety of other advantages to using cloud tools, and they are mostly related to facilitated communication and collaboration.
Tools: Innovation with Office 365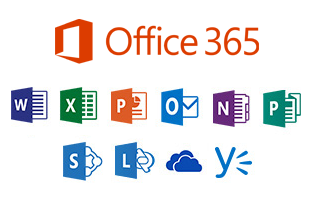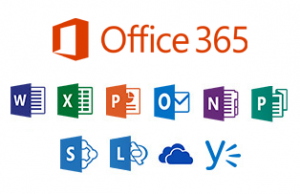 Among the cloud services now available for remote real-time collaboration, Office 365 is one of the essential tools for accelerating critical business process. Available at a subscription basis in the cloud, Office 365 brings new opportunities for organizations that no longer need to manage multiple installations of the suit to create a functional collaboration ecosystem for their employees.
Instead, they can simply choose a plan that suits their needs best and further scale it as their business grows. This way, Office 365 brings the flexibility of all the most important and familiar Office apps to all the employees from as low as $7.20 per user per month for the Business Essentials package, to $16.90 per user per month for the Business Premium package.
Business boost at large
Of course, Office 365 is not the only tool your company can use to adjust its IT infrastructure to the needs of modern age. Depending on your area of business and the size of your team, you can use cloud solutions in many different ways and find the sets of tools essential for your growth. The cloud market today is well developed and as such offers a large number of resources that almost any SME can use.
As is the case with Office 365, such tools and applications are easy to scale as your business grows, which is why they are often the choice for business owners who have just set up their companies and who expect a gradual increase in the number of employees and associated demand for computing resources. This possibility is justifiably appealing to SMEs in Singapore that are expected to keep moving their workflows to the cloud.
More information about the advantages of using Office 365 can be found in this article by Singtel, a company that provides solutions for a seamless transition to Office 365 in forms of employee trainings and phone support during office hours, Mondays to Saturdays.
---
Ready to start a company in Singapore?
Rikvin's expertise is unrivaled in Singapore. With 20 years of know-how in company incorporation, accounting, tax, payroll and immigration services, you can count on us to be your dedicated one-stop business solution.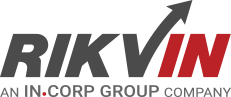 Rikvin's content team includes in-house and freelance writers across the globe who contribute informative and trending articles to guide aspiring entrepreneurs in taking their business to the next level in Asia.