In a recent article in TechinAsia, Streetdirectory founder Firdhaus Akber accounted how he was voted out of his own company when the board felt that he wasn't contributing enough.
This story spells a cautionary tale for all business owners and highlights the various dangers of an entrepreneurial journey.
At Rikvin, our legal consultants have come up with a list of fail-safe measures that could potentially protect your interests, as well as sanity.
Here are some tips/safety features that you should consider in your startup:
Let the right one in
Carefully consider who you approach as potential investors. Typically, a venture capitalist (VC) firm would require a certain amount of operational and management control, whereas small angel investors may be happy to have no control. Choose investors that are a good match to your company with experience in similar businesses and industries. This is particularly important if they will be involved in the management of the business.
Cover your backside
It is important that relationship between the entrepreneur and investor is governed by a carefully drafted shareholders' agreement.
Diversify your shares
Consider using different classes of shares. For example, ordinary shares and preferential shares, or create classes that create rights for the shareholder as agreed between the parties. In this regard what is important is the voting rights attached to the shares.
Preferential shares do not have voting rights, but will receive payment of dividends first. Ordinary shares have voting rights. A class of shares could be created whereby those shares carry extra weight. Having the majority vote will help you retain control of the company.
Be aware of the dangers of share dilution
There are several situations where shares may be diluted: stock options (eg. employee stock options) may be converted into ordinary shares boosting total share count; additional shares issued to increase capital; new shares offered for services provided.
Mechanisms to prevent or minimise share dilution
Right of first offer gives existing shareholders the right to buy shares in any new issue before the shares are offered to external parties. In other words, this is the right to buy new shares before outsiders can, but this is limited pro rata to the proportion he already holds.
Create different classes of shares.
Case studies
Facebook
How did Mark Zuckerberg keep control when he only owns about 28% of Facebook post-IPO?
He did so through two corporate mechanisms: one is fairly common — dual classes of stock; and the other is voting agreements.
It is structured so as to have two classes of stock, Class A shares and Class B shares. The Class A shares you will get if you buy shares in the market have one vote per share. The supervoting Class B Shares, which are almost all of the shares that have previously been issued and all of the shares owned by Zuckerberg, get 10 votes per share.
Class B shares each carry 10 times the voting weight of Class A shares. When an owner of Class B shares sells his or her shares to someone else, they transform into Class A shares. That means that if any other Class B shareholder liquidates any shares, Zuckerberg's degree of control goes up.
He has voting agreements with many of his fellow shareholders that give him a proxy to vote enough additional shares to give him voting rights to a total of around 57% of the super-voting stock.
Groupon
Groupon also has dual classes of stock enabling the founders to retain control. The founders own a percentage of Class A common stock, each share of which gets one vote, and 100% of supervoting Class B shares, which each get 150 votes.
Set aside equity for future employees, particularly early-stage ones. Usually when setting up equity at the beginning, it's a good idea to leave between 10% to 20% in the pie for employees. If you plan on raising funding at some point, your investors may require you to have this. If this equity has already been set aside at the beginning, you won't have to further dilute your shares.
—
To learn more about shareholders' agreements, please visit https://www.rikvin.com/incorporation/shareholder-agreement/.
If you'd like to find out more about our Shareholders' Agreement drafting and vetting services, please email us at info@rikvin.com.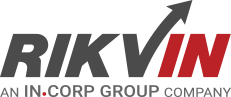 Rikvin's content team includes in-house and freelance writers across the globe who contribute informative and trending articles to guide aspiring entrepreneurs in taking their business to the next level in Asia.