Singapore has many attractive qualities, and correspondingly, accolades under its belt, compelling many people from the region and beyond to go for the perks of being a Singapore citizen.
For example, the Global Competitiveness Report 2011 – 2012 by the World Economic Forum has ranked Singapore the best country in Asia, and 3rd worldwide, to earn a living. Mercer's 2012 Quality of Living survey, on the other hand, has billed Singapore's infrastructure as the best in Asia. Its education standards have also ranked well in Deloitte's 2013 Global Manufacturing Competitiveness Index and the 2013 QS World University Rankings.
Although the Singapore citizenship status is not for sale, many aspirants attain citizenship by way of an intermediary status – the Permanent Residency (PR). After fulfilling certain conditions, a Singapore permanent resident may then consider whether to apply for Singapore citizenship. There are some factors to consider. What are the benefits and what are the downsides? Do the benefits outweigh the cons?
To help you make a decision, Rikvin has this week published a new guide called the Pros and Cons of Singapore Citizenship. The concise guide lays down all the basic rights, privileges and obligations of a Singapore citizen.
In gist the pros and cons are as follows:
Pros of Being a Singapore Citizen
Ease of travel
Access to public housing as well as related subsidies
Social security savings via the CPF
Access to employment opportunities without need of a work visa
Subsidized education fees
Access to healthcare at subsidized rates
Family leave benefits
Parenthood incentives
Cons of Singapore citizenship
No dual citizenship allowed
National service
Limitation to CPF withdrawal
The National Population and Talent Division (NPTD) has reported in its White Paper on Population, released in January this year, that Singapore will grant citizenship to 15,000 – 25,000 people annually. This is to prevent Singapore's citizen population from shrinking.
In addition, a report on Channel NewsAsia, titled "More than 20,000 Singapore Citizenship applications approved in 2012" shared that 20,693 citizenship applications were approved last year. 82% of the applicants were permanent residents.
To learn more, please visit our Guide on the Pros and Cons of Singapore Citizenship »
---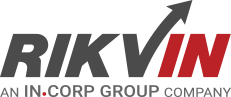 Rikvin's content team includes in-house and freelance writers across the globe who contribute informative and trending articles to guide aspiring entrepreneurs in taking their business to the next level in Asia.