Singapore is an attractive market for opening an eCommerce business. With a convenient geographic position, Singapore upholds its unofficial status as the central hub of the Southeast Asian Economy. To accomplish this, the Singapore Government has worked hard to secure a free market and establish an advanced infrastructure for various industries. Here are some other reasons why you should register an e-commerce business in Singapore!
Singaporeans Love Purchasing Online
The reports show that local citizens embraced the option of purchasing online, with approximately 90% of the country having access to the internet. The average spending on online purchases is $785 on average, twice as high as Malaysia ($341) and Indonesia ($219).
The pandemic attracted even more users to purchase online. Some surveys indicate that every third internet buyer made its first purchase during the COVID-19 pandemic. 
Cashless Payment Is Popular
According to a survey, only 1% of online shoppers use the cash-on-delivery option. On the other hand, 45% use credit cards and 20% digital wallets like PayPal and Skrill. From the e-commerce business perspective, it's the perfect environment for offering cashless payments.
Foreign Businesses Are Welcome
A majority of Singaporeans speak English, and it's among the four official languages available. The free market also makes it tempting for foreign eCommerce businesses to enter, with clear regulations, and a low level of corruption. That guarantees fair-play conditions and an equal opportunity market for all players.
Tax Exemptions for Start-ups in Singapore
If you establish an eCommerce business, you can use the government's start-up tax exemption scheme. This includes a 75% tax exemption on the first $100K of chargeable income and a 50% exemption on the next $100K. You can get these during the first three assessment years.
Related Read: Guide to Tax Incentives offered in specific industries in Singapore
Top eCommerce Brands in Singapore
Many well-known global eCommerce brands conduct their business in Singapore. Alongside eCommerce giants like Amazon and eBay, there are prominent eCommerce companies headquartered in the country:
Shopback

–  This digital loyalty and discovery platform eCommerce company offers online coupons with its many partners, including several international brands like Nike, Apple, and Zalora.

Lazada Group

–  The company that operates Lazada, one of the biggest online shopping and selling retailers in Southeast Asia, boasting over 50 million active buyers on its platform.

Qoo10

– Formerly known as GMarket, Qoo10 is another eCommerce giant capitalising on the Singaporean market, using its Singaporean presence to expand to more Asian countries in the near future.
Establish an eCommerce Business with Rikvin
Rikvin has been helping new entrepreneurs in Singapore for over two decades. We know the local laws and markets inside and out, which makes us a trustworthy partner for registering your company. Our team can also assist with your corporate secretarial, accounting, and taxation needs. Don't hesitate to get in touch with us to register your e-commerce business quickly!
FAQs
The minimum required is $1, but you can go with a share capital higher than that.
Yes, it has a good internet and road infrastructure. Additionally, it offers one of the freest economies in the world.
The company registration process is usually done in a day. If you want to ensure a smooth registration for your e-commerce business, make sure to contact specialists like Rikvin. They can ensure you handle all paperwork right the first time.
Contact Rikvin Company Registration Experts
Rikvin specializes in registering e-commerce and other types of businesses in Singapore!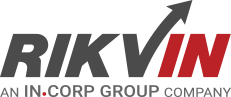 Rikvin's content team includes in-house and freelance writers across the globe who contribute informative and trending articles to guide aspiring entrepreneurs in taking their business to the next level in Asia.