Director's Report
Understanding a Company's Accounts – The Director's Report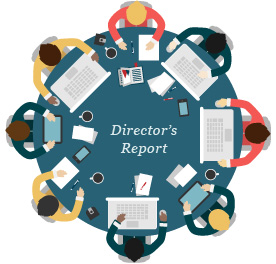 While the pre-requisites to undertake the role as a director of a company in Singapore are not difficult to achieve, fulfilling the roles and responsibilities of a director are far from easy. In this article, we analyse the components of a Director's Report and the importance of complying with this statutory requirement.
What is a Director's Report?
A Director's Report is typically presented as part of a company's audited or unaudited accounts and annual report, among the balance sheet, cash flow statement and other documents. In the case where the company engages a professional audit firm to prepare the accounts, the auditors will draft the Director's Report for the company's management and director's approval. For companies that are considered exempt, the company is allowed to submit unaudited accounts and will usually prepare and submit its unaudited management accounts as part of an annual report; with a director's report forming the first part of it.
If your company is newly incorporated and you are unsure if it falls under the "exempt" category, the following criteria will help you determine whether your company is exempt:
Annual turnover is less than S$5 million on the balance sheet; and
Company has 20 individual shareholders or less, of whom none are corporate shareholders
Alternatively, a company that is dormant can also be considered exempt. Do note that the definition of dormant here means that there have been no accounting transactions on the balance sheet incurred for the financial year or period.
When is a Director's Report required?
Given that a Director's Report is a compulsory section required from a company's audited or unaudited accounts, a Director's Report is thus required whenever accounts or annual reports are to be submitted.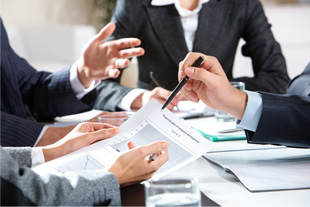 Newly incorporated companies are required to submit their accounts within 18 months from the date of their incorporation, through an electronic submission called an "Annual Return", to the Accounting and Corporate Regulatory Authority ("ACRA"). This electronic submission can be done by an officer of a company, or a professional corporate services provider such as Rikvin, who would be able to access the company's information using their professional number.
In Singapore, most companies will engage a professional corporate services provider to assist with their Annual Report, as their team of experienced professionals are able to advise the company on what information is required to be verified; prepare the necessary cash flow statement, balance sheet and other documentation, and assist with this electronic submission. (Learn more about annual report filing requirements here.)
After submission of the first Annual Return, a company is required to submit its accounts on an annual basis by submitting its Annual Return. While it may seem that this annual requirement is not difficult to meet, it actually requires a certain level of coordination between the employees on the ground who submit the documentation; the people preparing the balance sheet, cash flow statements and accounts; the people approving the accounts and liaising with the directors who will sign off on the accounts.
Moreover, with effect from 3 March 2014, most companies will be required to submit their audited accounts in full XBRL (extensible business language) format, which means that companies will have to allow for additional time in order for the Annual Report to be prepared in XBRL format.
What should be written in the Director's Report?
In accordance with Section 201 of the Companies' Act, a Director's Report should fulfil the following basic requirements:
Basic Requirements for a Director's Report
Approved by a Directors' Resolution in Writing
Signed by at least two directors *
States the company's profit or loss for the financial year
Includes a statement of the company's affairs at the end of the financial year
Names of directors in office as at the date of the Director's Report **
Whether each director has disclosed his or her interests in the company
* In situations where a company only has one director, the sole director may sign off on the accounts. However, if a company has at least two directors, a minimum of two directors must sign off.
** In cases where a director or directors have resigned or have been appointed during the financial period under review, the Director's Report should state their date of resignation or appointment.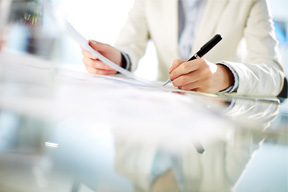 As the elements above are only the basic requirements, companies should seek the advice and expertise of a professional audit or accounting firm to see if there are additional requirements that the Directors' Report should adhere to. Generally, any professionally Accredited Chartered Accountant with the Institute of Singapore Chartered Accountant ("ISCA"), would be able to give you and your company good advice.
It should be noted that if the company in question is either (i) a holding company of other companies, or (ii) a subsidiary of another company, there will be additional elements required within the Director's Report. For example, a company that is a holding company of other companies will need to present consolidated accounts.
Should I draft a Director's Report myself?
The fact is, especially if your company is considered exempt and has not engaged a professional accounting firm to assist with the preparation of the company's unaudited accounts to ACRA, it is generally not advisable that you attempt preparing the Director's Report yourself, unless you are a professionally accredited Chartered Accountant.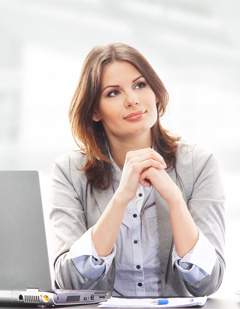 Essentially, the directors of the company who sign off will be held liable for the statements made in the Director's Report and its completeness, when judged against the requirements as stipulated in the Companies' Act. Directors who are found to make false misstatements or who fail to declare certain information may be questioned, fined and in the worst case scenario, be issued a court summons by ACRA.
Most importantly, a company's financial statements are retained electronically by ACRA and can be purchased by members of the public, which include potential investors, business partners, clients and suppliers.
Hence, it is a matter of business reputation and professionalism; and companies whose businesses are dependent on other third parties, or are in industries where business integrity and professionalism are highly prized, should not risk their business reputations with a poorly drafted or non-compliant Director's Report and Annual Return.
In addition, if a company's business does well and potentially hopes to participate in a profitable merger and acquisition, or potentially list on the stock exchange, the quality of the company's accounts since incorporation will be under scrutiny. Hence, it would be prudent for all companies to ensure that their accounts are in proper order from day one.
Is the Director's Report the only portion of the Company's Accounts that a Director is responsible for?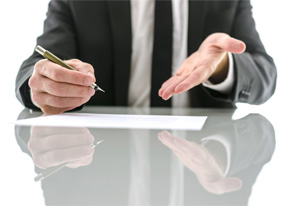 Unfortunately, no. While it may be relatively easy to become a company director (learn more about the requirements to become a director here), the Companies Act states that a director should be a person who has sufficient knowledge and experience to read and understand the form and contents of financial statements, ensure that financial information presented in the financial accounts is clear and complete, and ensure that all relevant explanations and information for any debts and assets are included in the accounts.
Regardless of whether the director is an active one who is regularly engaged in the company's day to day operations, or a passive one, ACRA holds all directors responsible for the completeness and accuracy of the company's accounts.
This requirement and responsibility is one of the main reasons why many shy away from the role of a director. Certainly, many foreign entities who wish to incorporate companies in Singapore do find that they may have some difficulties engaging someone to fulfil the mandatory statutory requirement of being an ordinarily resident director. Indeed, even in situations where a company does find a candidate who is willing to be the local nominee director, there may be some difficulties faced, due to the onerous nature of the job.
Can Rikvin assist me with the drafting of a Director's Report?
Rikvin prides itself on providing a whole suite of services for its clients, which range from incorporation services to post-incorporation services such as bookkeeping, electronic filings with ACRA, and the assisting of companies with the drafting of its director's report and preparation of Annual Return. With our team of experienced and professionally accredited Chartered Accountants, we are uniquely positioned to provide you with essential and practical advice.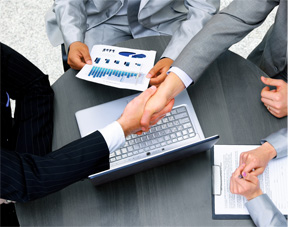 Particularly for small and medium enterprises whose current staff strength is focused on growing the business and may not have the capacity to undertake the additional duties of bookkeeping and keeping track of the company's financial reporting requirements, the team at Rikvin would be pleased to offer our services in this area. In addition, Rikvin has an established network of lawyers, professional consultants, audit firms and reliable partners with whom their clients can seek advice from. With Rikvin, companies will enjoy the benefits of having a team of experienced professionals who can provide timely advice and assist in all its compliance matters.
---
Get your Director's Report drafted with the help of experts
Let Rikvin's team of experienced and professionally-accredited Chartered Accountants assist you with the drafting of your unaudited financial reports if you are exempted from audits. We can also provide auditing services via our audit partners.