Shareholding Structure Options
Why Start-up Founders Need to Know their Shareholding Structure Options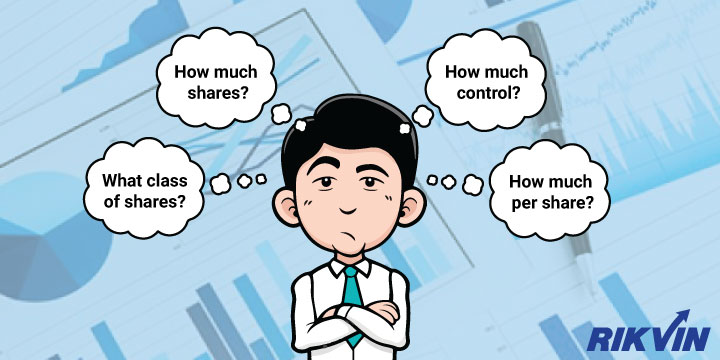 Founders usually focus on finding creative and elegant solutions to the technical problems that they are passionate about. However, they should also have a rudimentary understanding of shareholding structure options and how ownership is allocated between the founders, investors, and employees. Questions of ownership and control will begin before incorporation, through growth, and even appear at liquidation.
All founders have to deal with investors. If founders are naive or weak, they may find that control of their own company has slipped out of their hands. This is why it is essential to not give up board control, select independent directors, do due diligence to investors, and create a dual class ownership structure that ensures founder control despite ownership dilution, especially if the company is going public.
The first step in any education is to understand the basics of shareholding structures. This article provides an overview of shares, ownership rights, and classes of shares, to help you consider how to structure your own company.
---
What are Shares?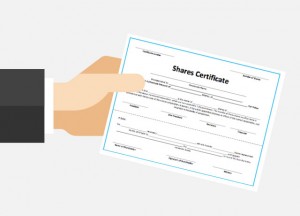 The common legal definition of a share is "the interest of a shareholder in the company measured by a sum of money, for the purposes of liability in the first place, and of interest in the second, but also consisting of a series of mutual covenants entered into by all the shareholders in accordance with the companies act."  In simple terms, a share is a bundle of rights and responsibilities of a shareholder given to him/her in exchange for investment.
A share is both ownership and item of property which can be transferred by gift or sale. In return for investing in a company, a shareholder gets rights within the company which may vary according to the type of share acquired and subject to the company's articles of association. More than 90 percent of companies have only one class of shares – ordinary shares. Companies can also create various classes of shares in order to distribute crucial shareholder rights to founders, investors, or even employees of the company. The company can determine specific rights that can be attached to the different classes of shares.
---
Three Key Shareholder Rights
There are three key rights attached to shares, all of which can be modified via ownership class structures.
Voting Rights

Usually, ordinary shares carry one vote at general meetings, but there may be non-voting shares or shares with multiple votes as determined by the company's articles. As the Google case at the beginning of this article demonstrates, shares may carry no voting rights, additional voting rights (10 votes per share), or limited voting rights. This is the right that founders should consider most important because it directly affects their ability to control the company.

Profit-sharing Rights

The company's profits are distributed by paying a certain amount on each share, known as a dividend. A company has considerable control on if and how it can distribute dividends. The company's Articles of Association can divide the company's shares into different classes, and allow the directors (or shareholders) to be able to allocate different amounts of dividends to different classes of shares.

Liquidation/Winding-off Rights

If the company is liquidated and all the creditors are paid, the remaining assets are available for division among the shareholders. Generally, residual assets are divided among the members in proportion to their respective interests in the company's share capital. If the shares are divided into different classes, the company's Articles may provide for some shares to be given priority in the distribution of the residual assets.
More on this » What is a Share Certificate?
---
Classes of Shares
As a company grows, it may issue shares in various classes in order to accommodate the interests of its growing number of stakeholders. There are no legal definitions of share classes, and shares with the same name can have different rights in different companies. Some typical classes of shares and their rights are described below.
Ordinary Shares
Ordinary shares are the most common class of shares. Owners of these shares:
carry one vote per share;
receive equal dividends, and
distribute residual assets between themselves after all the debts have been paid in case the company is liquidated.
As the Google case illustrates, companies can create different alphabetized classes of ordinary shares. These are commonly known as Class A, Class B, Class C shares, etc. These are created to establish different rules between different types of shareholders and to allow directors to vary dividend payments.
Non-voting Shares
Non-voting shares carry no rights to vote or attend general meetings. These shares are issued to employees in order to pay their remuneration as dividends, which can also be more tax-efficient for the company and the employee. Members of the main shareholders' families can also get non-voting shares. For instance, in the Google case, these would be the Class C shares.
Redeemable Shares
These are shares issued on terms that the company will buy them back at a future date. The date may be fixed or set at the directors' discretion. This is often done with non-voting shares given to employees so that if the employee leaves the company his/her shares can be taken back at their nominal value.
Preference Shares
Preference shares are often non-voting, but they guarantee dividends. They can be cumulative or non-cumulative. Cumulative Preference Shares allow holders to receive payment before ordinary shareholders means if the company was struggling and had to suspend dividends in the past. Holders of non-cumulative preference shares do not have the right to claim foregone dividends.
Management Shares
This class of shares carries extra voting rights to retain control of the company in particular hands. This may be done by conferring multiple votes to each share (e.g. ten votes each) or by having a smaller nominal value for such shares so that there are more shares (and hence more votes) for every $1 invested. Such shares are often used to allow the original owners of a company to retain control after additional shares have been issued to outside investors. One of the most extreme examples of this is Zynga, the social video games company, which gave its founder Mark Pincus 70 times more voting power than public shareholders in 2011.
Employee Share Options
Employee Share Options are used by startups to attract and compensate employees because they cannot afford to pay very high salaries. These give employees the rights to buy shares in the company at a specific predetermined price within a set time frame. They are also a form of motivational tool as the performance of the employee is financially joined with the performance of the startup. These can be complicated instruments and their redemption and taxation can be complex. Founders can find that their shareholdings get diluted when employees exercise their stock options. Employee Share Options have some voting rights and in public companies they receive the same right as other ordinary stockholders.
---
What is dual class share structure?
A dual class share structure separates voting rights from profit-sharing rights giving founders and management more voting power than ordinary shareholders. This offers founders a number of benefits :
They have a long-term vision for their company and a dual class share structure protects them from the whims of investors and shareholders who may focus too much on short-term market fluctuations.
A dual class share structure also protects founders from takeovers; especially once the companies go public.
The founders can continue to focus on innovation without having shareholders interfere with their vision.
Google is the most famous example of a company with a dual class share structure. Other technology companies with dual class share structures include Facebook and LinkedIn. According the Financial Times, more than two-thirds of market capitalization of Chinese companies listed in New York use dual-class structures. These include companies such as Alibaba, Baidu, and JD.com.
---
The case of Google: How founders retain control of their companies
Dual Class Share Structure
Google's Initial Public Offering in 2004 and its issuance of C class shares in 2014 give the best examples of founders who use a dual class share structure to retain control of the company. When Google went public in 2004, it created two classes of shares:
Class A: this class of shares was offered to public shareholders and carried one vote per share.
Class B: this class of share was held by Google's founders Larry Page, Sergey Brin and Eric Schmidt, who led the company at the time. The three executives were entitled to 10 votes per share.
At the time of the IPO, Google's management held 66.2% of total voting power while holding only 31.3% of total shares. This gave them control over decision-making.
In Google's first public letter to investors, Larry Page candidly justified Google's dual class structure by stating that it would "leave our team, especially Sergey and me, with significant control over the company's decisions and fate, as Google shares change hands. New investors will fully share in Google's long-term growth but will have less influence over its strategic decisions."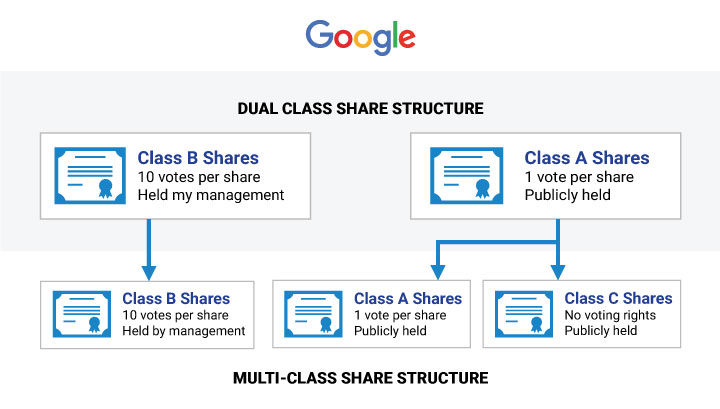 ---
Multi-class Share Structure
In 2014, Google created a new class of shares, or Class C shares. These hold no voting rights and were created to minimize the steady erosion of the founders' control over the company. As of 2015, the three-tier share structure gives Page and Brin 52% of voting power despite holding only about 12% of Class A and B shares.
The effect of this consistent control is that the founders have been able to make bets that might have been considered risky by shareholders. For example, Google's acquisition of YouTube in 2006 for US$1.65 billion was considered risky because of concerns over copyright violations and the threat of lawsuits. Today YouTube is the third most visited site in the world and it brought in US$4 billion in revenue in 2014.
---
The Case of Apple: Why founder control is necessary
The trend for technology companies in the last two decades has been that investors, especially early venture capitalist investors, tend to trust young founders. Also founders try to retain as much control as they can over the companies they founded. Both founders and investors have taken lessons from the story of Steve Jobs' exit from Apple in 1985.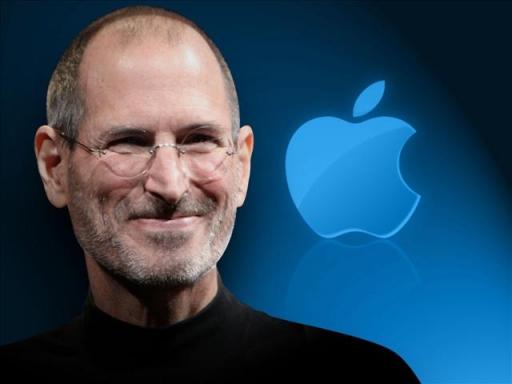 When Steve Jobs went to Venture Capitalist Don Valentine at Sequoia Capital, he was a young innovator without any experience of running a company. Jobs agreed to give up more control of Apple and hire Mark Markulla who later became the second CEO of Apple. In 1985 Markulla, who had resigned as CEO but was on Apple's board of directors, sided with another Jobs hire, John Scully, when Jobs and Scully clashed over different visions for the company.  This led to Job's departure from the company. By forcing Jobs out, Apple's board of directors sacrificed the company's long-term future for short-term profitability.
A period of failed innovation and market share losses started at Apple when it was unable to introduce new product lines. This era can be contrasted to a period of legendary products (iMac, iPod, iPhone, iPad) that emerged after Jobs' return to Apple between 1997 and 2011 which put Apple at the forefront of innovation while making it the biggest company in the world by market capitalization.
When Jobs started Apple, both the legal and cultural foundation for founder control did not exist. Also, Jobs did not believe that he could manage the company he founded, and decided to hire multiple managers to be stewards of his startup while he focused on innovation. Jobs' experience taught other founders and even investors that it is important to allow founders to retain control for the long-term future of the company. Dual class share structures became one of the mechanisms of doing just that and have been used by founders of companies such as Google and Facebook.
---
Conclusion
Founders of companies such as Google, Facebook, and Alibaba are choosing to use dual class share structures in the interest of preserving the long-term futures of their company. As the case of Google shows, retaining control allows founders to take risky decisions that will bear fruit in the long-term future. The case of apple shows that Investors and the board of directors, especially if the company is public, may not share in the founders' vision and focus on short-term profit. The takeaway for aspiring entrepreneurs is that they shouldn't incorporate their companies without fully understanding share implications.
Need more information on your shareholding structure options as a startup founder?
Speak to our incorporation specialists who will run through shareholding structure options and capital structure options in detail with you, to ensure you attract potential investors to your startup.