Incorporate NowThis infographic summarizes all of the necessary information to incorporate a Singapore company, including the minimum set-up requirements, documents required, the process involved, and post-incorporation considerations.
If you need assistance incorporating your company in Singapore, please send us a message and one of our experts will get back to you as soon as possible.
Table of contents
Minimum Incorporation Requirements for a Singapore Company
Company Director
Every company must have at least one director who is a Singapore Citizen, Permanent Resident, or holder of an EntrePass/Employment Pass (EP).
While foreign directors are permitted, all companies must have at least one local resident director at all times.
A company director must be a person, not a corporation.
The company's director must be a minimum age of 18 or over.
You may also want to consider using Rikvin's Nominee Director services to meet the requirement for a local resident director.
Shareholder
The company must have at least one shareholder and a maximum of 50.
A shareholder can be either an individual or a corporation.
There are no minimum requirements for local shareholding.
Foreign shareholding of up to 100% is permitted.
Company Secretary
Within six months of its incorporation, a company must appoint a corporate secretary.
A company secretary must be a natural person (not a corporation) who lives in Singapore.
A company's sole director and corporate secretary cannot be the same person.
Registered Office
During the incorporation process, you must provide a registered office address.
A registered office address is a location where all communications and notices to the company are sent, as well as the location where the company's register and records are kept.
A registered office must be open and accessible to the public during normal business hours, but it does not have to be the location of the company's operations.
The registered office address must be a local registered office address in Singapore.
A PO box cannot be used as an address.
Rikvin can help you with virtual office services to fulfill the requirement of a local registered office address.
Business Activity
Companies may select any business activity from the list of SSIC codes; however, each company must select at least one SSIC code, which must be stated in its business profile.
Rikvin's free online SSIC code search tool allows you to find the SSIC code that best matches your business activity.
Share Capital
You must also include the amount of issued capital, which is the total amount paid by shareholders for their shares.
The issued capital must be at least $1 (in any currency).
There is no requirement for a minimum paid-up capital.
Constitution Documents
A company's constitutional documents were typically made up of two documents: (1) the Memorandum of Association and (2) the Articles of Association (collectively known as the M&AA)
CorpPass
All ACRA filings are made online through the Bizfile website, which can only be accessed through CorpPass.
Individuals who need to transact business with the government must be UEN-registered in order to be eligible for CorpPass.
---
Documents Required for Singapore Company Incorporation
For Proposed Directors and Individual Shareholders

For Singapore Citizens and Permanent Residents

A copy of their Singapore Identity Card (NRIC / FIN)

For Singapore non-residents

A copy of their passport
A copy of their overseas residential address (e.g. bank statement or utility bill)

For Corporate Shareholders

Certificate of Incorporation
Constitution comprising of the Memorandum of Association and the Articles of Association (M&AA)
Extract of a company from the company registrar of the jurisdiction in which it is registered
An ownership structure chart that identifies the shareholding company's Ultimate Beneficial Owners (UBO)
---
Steps for Incorporating a Company in Singapore
Step 1: Obtain Approval for the Company Name
Step 2: Prepare the Documents for the Company's Registration
Step 3: Register with the Accounting and Corporate Regulatory Authority (ACRA)
For a detailed step-by-step guide on the procedure for incorporating a company in Singapore, refer to Rikvin's article on How to Register a Company in Singapore.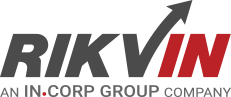 Rikvin's content team includes in-house and freelance writers across the globe who contribute informative and trending articles to guide aspiring entrepreneurs in taking their business to the next level in Asia.