Contact UsWhether you are an individual or a corporate entity, knowing when to file your taxes will be essential, particularly if you want to avoid the pain of paying penalties or the horror of dealing with a court summons. In this infographic, learn more about the key milestones during corporate income tax filing for Singapore companies.
The deadline for filing your Corporate Income Tax Return (Form C-S/ Form C-S (Lite)/ Form C) for the Year of Assessment (YA) 2022 is 30 Nov 2022.

Need help with corporate tax filing?
Our taxation specialists can help you! Call us at +65 6320 1888 or contact us now for a free consultation.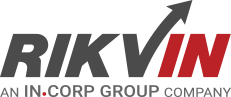 Rikvin's content team includes in-house and freelance writers across the globe who contribute informative and trending articles to guide aspiring entrepreneurs in taking their business to the next level in Asia.