Indonesia has evolved into an urban country, boasting a large population with at least 70% of people below the age of 39.  Being one of the least affected countries during the financial crisis, Indonesia has proven to have a strong economy and be economically stable for the local community and businesses. Creating tons of new and exciting opportunities, Indonesia might just be the next best market for businesses. 
Indonesia's major economic sector is in manufacturing, which makes up >20% of the GDP. With labour costs lower than in China, many entrepreneurs see more potential in setting up a business here. 
Full Read: Everything you need to know about Expanding Business in Indonesia.
What you can learn in this webinar session
Find out how Indonesia's economy has been performing to date and what are the many opportunities that foreign entrepreneurs can tap into. Our well-established team in Indonesia share the following: 
Key takeaways:
An economic overview of Indonesia's market
Key industrial and commercial sectors in Indonesia
Regulations that may impact your market entry
Route to market
Establishing a presence in Indonesia
Taxation regime
Grants available
Q&A Segment
What can foreign investors look forward to in Indonesia's economy in the new normal? 

What are the common types of business structures in Indonesia? 

Is there an option to expand my business without incorporating a company in Indonesia? 

How can I choose a reliable distributor in Indonesia?
Speakers
Mary Veronika

Country Manager,

Orissa International

Vincent Cellier

Manager, Consulting

InCorp Global, Indonesia

Pandu Biasramadhan

Assistant Manager, Consulting

InCorp Global, Indonesia
Considering expanding your business in Indonesia?
We have a team of committed specialists across Singapore, Indonesia, Hong Kong, Vietnam, the Philippines, and India who can help you expand without any hassle.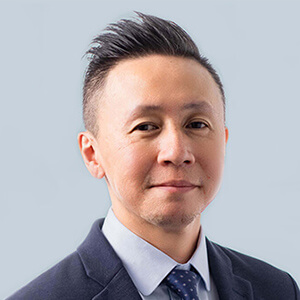 Eric comes from banking background. He provides consultancy to local and foreign entities on the ideal market-entry strategies for setting up or expanding operations in Southeast Asia.
Eric also provides advisory to fund managers and family offices on structuring as well as applicable tax incentives. He has also set up many VCC structures for licensed fund managers.