As the fastest growing economy in Asia, the Philippines is widely known for its unique mix of Western and Eastern cultures. The Philippines is also a major gateway for foreign investors, making it very attractive for entrepreneurs to start or expand their business here. 
Here are some key reasons why foreign entrepreneurs choose to do business in the Philippines: 
Investment-friendly Regulations
Through enacting laws such as Ease of Doing Business Act, TRAIN Law, and Revised Corporation Code, the Philippine government is working towards fostering a more vibrant business climate for entrepreneurs. 
Tax Incentives
Special tax incentives have been introduced to enable more foreign investments in areas of development in the Philippines. 
Minimal Labor Costs
Foreign entrepreneurs do not need to worry much about huge labor costs as the average salary rates in the Philippines is much lower as compared to other parts of the World.
Growing Hub for Outsourcing
Consisting of mainly 2 business models, Business Process Outsourcing (BPO) and Knowledge Process Outsourcing (KPO), the Philippines has grown into a leading up for outsourcing business services. The BPO provides administrative services such as HR, payroll etc. and the KPO provides more legal services such as accounting, etc. 
Read more about Doing Business in the Philippines.
What you can learn on expanding your business to the Philippines
While international expansion serves as a counterbalance in economic uncertainties, expanding your business into a new market might be intimidating for beginners. We take this chance to help you understand the following key factors when considering business expansion:
An economic overview of the Philippines' market
Key industrial and commercial sectors in the Philippines
Regulations that may impact your market entry
Route to market
Establishing a presence in the Philippines
Taxation regime
Grants available
Questions asked in this webinar session:
As a foreign investor, can I engage in any business activity of choice in the Philippines?
Can I hire a local Philippine citizen to run the company while the COVID-19 pandemic is ongoing?
What are the key challenges for a HK citizen/Singapore PR when venturing a business in the Philippines?
Is it possible to incorporate a company during the COVID-19 pandemic?
Expanding your business in Asia
Want to know more about expanding your business in the Asian region? Check out the entire series, where we discuss the following countries in detail:
Business expansion in Asia
Expanding to India
Expanding to Indonesia
Expanding to Hong Kong
Expanding to Vietnam
Expanding to Singapore
Speakers
May Abrera

Senior Trade Consultant,

Orissa International

Amanda Carpo

Country Head

InCorp Global, Philippines
Considering expanding your business in Asia?
We have a team of committed specialists across Singapore, Indonesia, Hong Kong, Vietnam, Philippines and India who can help you expand without any hassle.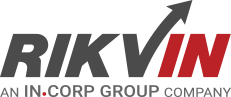 Rikvin's content team includes in-house and freelance writers across the globe who contribute informative and trending articles to guide aspiring entrepreneurs in taking their business to the next level in Asia.