India, the most vibrant country in the world with a variety of cultures, boasts one of the largest populations in the world. With half of their population (~1.2 billion) below the age of 25, India's economy is set to grow rapidly. It is said that one should not simply ignore the idea of expanding to India as the country is progressing quickly to be a promising new market. 
India has climbed 14 rungs and is in 63rd position, according to the new World Bank Ease of Doing Business Study 2020, making it easier for companies to trade across borders and pay taxes.
It might seem that corruption has been a contributing factor to common misconceptions in the past. However, essential bills such as the Goods and Services Tax Bill, the Insolvency and Bankruptcy Code (IBC), and the Direct Taxes Code Bill have been introduced by the Indian Parliament over the past few years to bring about openness in the Indian economy in order to curb these views and gain trust from the public, entrepreneurs and investors.
With this huge climb in ranking, India now poses many business opportunities for entrepreneurs all around the world.
What you can learn in this session on expanding your business to India
While expanding to India might seem complex, it is certainly not as complicated as you think. In this webinar, our experts provide insights on the following factors and processes implemented in India:
An economic overview of India's market
Key industrial and commercial sectors in the country
Regulations that may impact your market entry
Route to market
Establishing a presence in India
Taxation regime
Questions asked in this webinar session:
How to set up an IT company in India?

How to go about setting up a branch office in India? 

What is the wage range between IT, healthcare, engineering, and general labor? 

What are the Indian government regulations?
Expanding your business in Asia:
Want to know more about expanding your business in the Asian region? Check out the entire series, where we discuss the following countries in detail:
Business expansion in Asia
Expanding to Indonesia
Expanding to Philippines
Expanding to Hong Kong
Expanding to Vietnam
Expanding to Singapore
Speakers
Amit Kothari

Director, Debt Advisory & Business Development

InCorp Global, India

Bhavesh Gandhi

Director, FEMA & International Tax

InCorp Global, India
Considering expanding your business in Asia?
We have a team of committed specialists across Singapore, Indonesia, Hong Kong, Vietnam, Philippines and India who can help you expand without any hassle.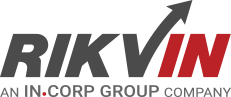 Rikvin's content team includes in-house and freelance writers across the globe who contribute informative and trending articles to guide aspiring entrepreneurs in taking their business to the next level in Asia.