As more countries have opened up their economies in the new normal, companies are now reevaluating their business strategies for future growth and revenue diversification.
Understanding how to start and what strategies to implement for growth can be complex. We are here to help businesses navigate through this by taking advantage of the new opportunities.
Before you begin watching this session, here are some great benefits of international expansion that will help you to sustain your business especially during challenging economic periods:
Getting access to new markets that provide you with bigger growth opportunities
New revenue sources
Improved distribution efficiency
Risk diversification
What you can learn in this session on expanding your business into new markets
While international expansion serves as a counterbalance in economic uncertainties, expanding your business into a new market might be intimidating for beginners. We take this chance to help you understand the following key factors when considering business expansion:
An overview on sales strategies and revenue diversification by way of international expansion;
Essential considerations when expanding your business overseas during and after COVID-19 pandemic;
Legal, setup, corporate, and taxation considerations; and
Recommendations on how companies can improve their business strategies in the Asian region
Questions asked in this webinar session:
How likely is it that US companies are leaving China?
Is transfer pricing an increasing issue post COVID-19?
What are the opportunities to expand a business in Indonesia?
What is China's tax structure and are dividends taxed?
Is it easy to get private funding in Singapore?
Expanding your business in Asia
Want to know more about expanding your business in the Asian region? Check out the entire series, where we discuss the following countries in detail:
Speakers
Sarath Menon

Managing Director

Orissa International

Eric Chin

Chief Business Development Officer (CBDO)

InCorp Global, Singapore
Considering expanding your business in Asia?
We have a team of committed specialists across Singapore, Indonesia, Hong Kong, Vietnam, Philippines and India who can help you expand without any hassle.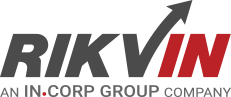 Rikvin's content team includes in-house and freelance writers across the globe who contribute informative and trending articles to guide aspiring entrepreneurs in taking their business to the next level in Asia.