New Zealand was the first country Singapore signed a Free Trade Agreement with.
Singapore Prime Minister Lee Hsien Loong has made a pitch for the country to be a hub for New Zealand to connect with Asia and the world.
Speaking to business leaders in Auckland, Mr Lee said as Asia moves forward, the world's centre of gravity will shift further east and affect the existing strategic balance of power.
Singapore-New Zealand relations are close but Mr Lee said more can be done.
"You can use us as a springboard, set up in Singapore, cover Southeast Asia or even beyond," he said.
Mr Lee said both sides can, for example, work to develop food products for the Asian taste.
Both countries can also promote international trade, through the Trans-Pacific Partnership, for an eventual Asia Pacific Free Trade Agreement.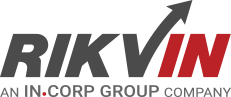 Rikvin's content team includes in-house and freelance writers across the globe who contribute informative and trending articles to guide aspiring entrepreneurs in taking their business to the next level in Asia.