In the face of a declining fertility trend, the Singapore government has recently expressed the possibility of raising taxes over the next 20 years to accommodate increased social spending in support of an increasingly ageing population. The announcement was made by Prime Minister Lee Hsien Loong during his National Day Rally address recently.
PM Lee added that Singapore's social spending will inevitably rise to support a larger older population unless the city-state's fertility rate turns around significantly.
Currently, Singapore's birth rate is 1.2 children per woman, down from the replacement rate of 2.1 in 1975. In 2011, only 39,654 live births were recorded. According to data from United Nations and the World Bank, the median age of Singaporeans is projected to rise to 43.1 in 2020, from an average of 37.6 in 2010. On the other hand, Singapore's Southeast Asian neighbours will enjoy a fairly young population – averaging 23.9 in the Philippines; 28.4 in Malaysia; and 31 in Indonesia.
Analysis by Singapore Company Registration specialist Rikvin shows that Singapore's downward fertility trend will trigger a decline in the size of the republic's working population, a decrease in personal income tax receipts, and a subsequent increase in elderly to working adult dependency ratio. Simultaneously, the Singapore government will need to increase social spending to provide more facilities and accomodation as well as create a better social and healthcare framework to support the growing elderly population.
Mr. Satish Bakhda, General Manager and Head of Operations at Rikvin, expressed concern that higher taxes will impact Singapore's reputation as Asia's preferred business capital and relocation destination for high-flying professionals.
"Over the years, we have consistently attracted billions of dollars in foreign investments because of our pro-business environment," observed Mr. Bakhda. "Among other factors, Singapore's tax structure has drawn several high profile entrepreneurs to setup a Singapore company and create a base in our city-state. Elevated tax rates will potentially affect Singapore's attractiveness as an ideal business destination."
Mr. Bakhda continued, "As we face uncertain economic prospects, we should all heed PM Lee's call to build a more compassionate and inclusive society. To mitigate its population trends, Singapore should continue to attract and retain high-skilled foreigners seeking a Singapore Personalized employment pass."
"More importantly," he added, "It is imperative that we support the government's policies to address our persistent birth rate phenomenon."
To achieve a more sustainable growth, Singapore will impose measures to encourage more Singaporeans to marry and procreate. Among the areas being considered are flexible work arrangements for parents, supporting work-life balance, maternity and paternity leave, priority housing for families with young children, subsidized childhood healthcare expenses, more affordable childcare, as well as raising cash incentives for parents of newborns.
"Some of the proposed measures may initially impact operations for Singapore companies, such as the bid for longer maternity leave or flexible work arrangements. However, rather than dwell on short-term hurdles, we should all focus on the positive long-term economic benefits. What we need to remember is that if we don't drastically improve our birth rate, we face the alarming possibility of economic stagnation in the foreseeable future," concluded Mr. Bakhda.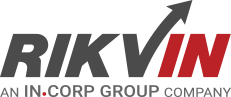 Rikvin's content team includes in-house and freelance writers across the globe who contribute informative and trending articles to guide aspiring entrepreneurs in taking their business to the next level in Asia.