Analysis by Rikvin shows that the Singapore government provides many benefits to companies that set up their headquarters in the city-state.
"Statistics released by the United Nations Conference on Trade and Development (UNCTAD) last year showed that developing economies attracted S$130 billion more foreign direct investments (FDI) than developed economies. Emerging economies such as India, China and the South East Asian nations are then poised to make this an Asian century," Mr. Satish Bakhda, Head of Operations at Rikvin.
"To that end, and affirmed by a recent report by global research wing of HSBC, an increasing number of companies are moving to this region to take advantage of flourishing market opportunities," he added.
Rikvin's analysis shows that the benefits Singapore offered to businesses are as follows:
Strategic location and excellent connectivity
Singapore is home to the world's top companies across all industries, in part, due to its location and close proximity to emerging markets such as India and China. Its airport serves over 80 international airlines with connections to more than 190 cities in 160 countries, along with hosting many leading logistics firms. Additionally, Singapore's sea-port infrastructure has been ranked as one of the best and busiest in the world.
Business-friendly ecosystem
Singapore has topped World Bank's Ease of Doing Business Report for the seventh year in a row due to its hassle-free business set-up processes. Last year, World Economic Forum's global competitiveness report rated it as offering the best IP protection, infrastructure and incentives in Asia.
On top of these accolades, Singapore provides budding and successful entrepreneurs easy access to capital. Singapore hosts 123 commercial banks, 154 fund managers and 291 capital markets services license holders, aside from being the hub for wealth management and investments in Asia. The city-state has the world's fourth largest forex trading centre, Singapore Exchange (SGX).
Extensive trade pacts, attractive tax framework
The Singapore government has signed over 20 free trade agreements (FTAs) with 27 economies and 69 comprehensive avoidance of double tax agreements (DTAs). These agreements facilitate business and trading across borders and are aimed at minimising tax barriers to the flows of trade and investments. This, along with absence of capital gains and dividends tax, as well as lower withholding taxes, make Singapore a desirable destination to incorporate a company.
Singapore also offers one of the most attractive corporate tax structures in the world with the highest marginal corporate tax rate on taxable income being 17%. Headquarters based in Singapore also benefit from a marginal corporate tax rate of 15% for up to 5 years. In addition, taking into account the various business schemes, the effective corporate tax rate is reduced further.
All foreign-sourced income is tax-exempt if the earner has already been subjected to a headline tax of at least 15% in another country. The city-state's monetary regulatory framework also mandates no foreign ownership restrictions and no foreign exchange controls.
Uniquely in Singapore, the government has also implemented a Productivity and Innovation Credit Scheme, under which it is possible for a Singapore-registered firm to not pay any corporate tax even if it earns S$28 million annually.
Most importantly, Singapore's personal tax structure is progressive. Marginal rates range from 0-20% and the framework allows residents to tap various reliefs, thereby lowering their effective payments. In addition, Singapore offers the Not Ordinarily Resident (NOR) scheme, which grants a favourable five-year tax treatment for qualifying individuals working in Singapore.
"Asia is rising, and so is Singapore. Thus, Singapore enjoys a unique position in the global economy and plays a pivotal role as the business epicentre of Asia. At Rikvin, our consultants can help entrepreneurs clarify their doubts and determine their prospects when they set up a Singapore subsidiary company, Singapore branch office or Singapore representative office. Ultimately, our aim is to set their businesses off to a flying start," affirmed Mr. Bakhda.
—
Interested in opening a company in Singapore? Learn more about our Singapore company incorporation packages at https://www.rikvin.com/incorporation/packages/.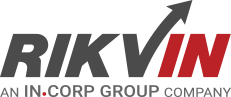 Rikvin's content team includes in-house and freelance writers across the globe who contribute informative and trending articles to guide aspiring entrepreneurs in taking their business to the next level in Asia.