In spite of ongoing discussions to legislate flexi-work arrangements, a recently released "Happiness Poll" by the U Family wing of Singapore's labour movement, the National Trades Union Congress (NTUC), has revealed that the move is already unpopular among many employers.
Singapore company formation specialist Rikvin recognizes that the sentiment is anything but novel. Soon after the Women's Wing of the People's Action Party proposed its Women at Work proposal two weeks ago, the Singapore National Employers Federation (SNEF) immediately raised concerns about the repercussions of legislating flexi-work arrangements (FWA), saying it will create unnecessary friction and stress at the workplace between employees and with employers.
The Poll, which garnered 5,720 respondents, revealed that seven out of ten workers believe that their employers will not be supportive of flexi-work arrangements. People who currently enjoy work-life balance are employees of multinational corporations.
  While we agree that flexi-work arrangements should be a basic employment right for everyone, not just parents, we understand that the paradigm shift will be a considerable challenge.
The NTUC said that the salient finding affirms that many companies may be just paying lip service to promoting work-life balance and are unlikely to budge. Director of Industrial Relations Department at NTUC, Cham Hui Fong, reckoned that legislation will be the ultimate goal to enable workers to enjoy flexi-hours as a basic employment right. In the meantime, NTUC will work with companies to see how to make FWA more accessible for employees when they need to care for their family. However, out of 1,500 unionised companies in Singapore, only less than 10 have agreed to those terms.
Commenting further, Ms. Christine Lim, General Manager of Rikvin said, "This debate has several roots. Most recently, the PAP's Women's Wing has called for FWA to be legislated in order to make the workplace more family- and women-friendly. The move also seeks to mitigate the downsides of the more stringent Singapore work visa framework. In addition, the Happiness Poll, which has set U Family off to formulate more work-life balance policies, addresses some salient points in Gallup's surveys last year."
Analysis by Rikvin shows that between November and December 2012, Gallup ranked Singapore as the least emotional country in the world and the country with the unhappiest population worldwide in two separate surveys. It was said that Singaporeans were less happy than people from Iraq, Haiti, Afghanistan and Syria.
Topping the Emotionless Societies list, the poll showed that despite its relative wealth per capita GDP, Singaporeans were unable to emote and did not enjoy their lives. Jon Clifton, Partner at Gallup and Director of the Gallup Government Group, said lack of satisfaction at work is part of the reason why only 36% of Singaporeans responded affirmatively to the survey questions. Data from Gallup showed that only 2% of workers in Singapore feel engaged by their jobs – well below the global average of 11%.
Furthermore, in an article titled What Singapore's Leaders May Not Know, Mr. Clifton added that well-being and daily emotion correlate with some important societal outcomes such as community attachment and brain gain. It asserted that Singapore must take well-being seriously and move beyond GDP should it wish to enjoy a new level of success.
"As illustrated in the Gallup surveys, the arguments for promoting well-being in the workplace are compelling and sound, not just for employees, but for businesses, families and society. However, businesses here, especially SMEs have not made or unable to make that paradigm shift. Although it is in their own interest to promote healthier workplaces, it seems companies either do not know how to make this shift, or are unwilling to rock the boat. They are in survival mode. While we agree that flexi-work arrangements should be a basic employment right for everyone, not just parents, we understand that the paradigm shift will be a considerable challenge. SMEs make up more than 90% of all Singapore registered companies," concluded Ms. Lim.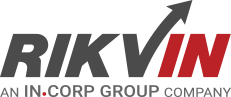 Rikvin's content team includes in-house and freelance writers across the globe who contribute informative and trending articles to guide aspiring entrepreneurs in taking their business to the next level in Asia.