Ideocean was launched today as a management consulting and strategic advisory group focused on the maritime, offshore and marine infrastructure markets.
Mr. Manish Singh, who leads the Ideocean Group as Managing Director, commented: "As a strategy consulting business, Ideocean's differentiation comes from its specific industry focus, deep insights through extensive relationships and access to a global network of industry experts and partners. Ideocean is readily able to engage, as a consultant or a development partner."
Ideocean's client base includes businesses that are considering restructuring options, pursuing synergies from M&A opportunities, reconsidering operating strategies, exploring new technologies and reviewing the development needs of their key personnel in a fast changing environment.
In order to underpin its offerings, Ideocean is expanding its global network and pursuing acquisitions in the maritime and offshore research, technologies and education markets. Ideocean has officially launched its operations in the UK and has recently opted for Singapore company formation. It aims to position itself further in maritime markets, with launches scheduled for Dubai, India and China in the coming months.
"Singapore, an international maritime center, is the best location to explore additional markets for core services like maritime management consulting, venture development, maritime education and business development services, among others," Mr. Singh added.
Ideocean joins a thriving maritime cluster that contributes to 7% of Singapore's GDP (Gross Domestic Product) and employs approximately 170,000 people. Singapore's Registry of Ships has consistently ranked among the top 10 worldwide. To date, the city-state continues to attract international maritime businesses through its extensive network of marine and port services.
"Our primary goal is to establish ourselves as the leading maritime strategic advisory services provider in the region," Mr. Singh enthused. "It goes without saying that we are excited to be here. In addition to being an ideal business location, Singapore is a great city to work and live in."
To establish their Singapore base, Ideocean consulted with Rikvin, a Singapore Company Registration specialist.
Commenting on the partnership with Rikvin, Mr. Singh said, "The Rikvin team has been very effective and efficient. I would particularly like to recognize the EP Services Department for their personal approach and informed service. I have consulted with Rikvin on multiple occasions, and will continue to engage them in multiple service areas. As such, I definitely look forward to maintaining a lasting and mutually beneficial relationship."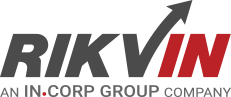 Rikvin's content team includes in-house and freelance writers across the globe who contribute informative and trending articles to guide aspiring entrepreneurs in taking their business to the next level in Asia.