With the startup scene in Singapore growing at an unprecedented rate, the National Research Foundation (NRF) Singapore, a department under the Prime Minister's Office, recently announced that about S$4 billion will be available in funding for local and foreign companies over the next few years.
Rikvin welcomes this announcement, positive that it will promote more people to become entrepreneurial and consider Singapore company setup.
Prof Low Teck Seng, Chief Executive Officer at NRF, also announced Techventure 2012 – Asia's summit event for the world's most influential investors and iconic innovators – to be held from 16 to 18 October this year at the Marina Bay Sands Expo and Convention Center. An estimated 700 local and overseas delegates are expected to attend the three-day event.
Held for over 16 years, the event has attracted over 600 successful entrepreneurs, corporate chiefs of info-communications, biotechnology and new materials corporations, wealthy high-tech founders, as well as high net worth individuals from the technology, venture capital and private equity community. This year's theme, "Asian. Innovation. Renaissance", aims to celebrate the vibrant developments taking place in Asia in new innovative technologies.
Two new partners, TechInnovation 2012 and FailCon Singapore, will make their debut this year. The first, TechInnovation 2012, will be organised by Intellectual Property Intermediary (IPI) Singapore and is an industry-technology matching event focusing on emerging and ready-to-market enabling technologies in info-communications, electronics, materials, manufacturing, healthcare, energy and environment.
Failcon, an established Silicon Valley event for technology entrepreneurs, on the other hand, will be held in Asia for the first time. Prominent personalities such as Ho Kwon Ping, Executive Chairman of Banyan Tree Holdings Limited, Gary Wang, CEO of Tudou, the leading video portal of China, and Patrick Lee, Co-founder of alivenotdead.com, will provide their insights to technopreneurs during the event.
"This will offer exciting partnering opportunities to investors from Silicon Valley and Singapore. Well-known entrepreneurs are expected to explore technology businesses and the possibilities to form a company in Singapore to access proximate markets, which augurs well for our economy," said Mr. Satish Bakhda, Head of Operations at Rikvin.
Further analysis by Rikvin reveals that an estimated 900 startups are to be launched online within the next five years. This prediction is supported by the increasing membership of the Singapore Venture Capital and Private Equity Association (57 in 2012 vis-a-vis 45 in 2009) and a three-fold increment in the contracts signed between entrepreneurs and government research agencies in Singapore last year.
"Through events such as these, the government is giving clear signals of its intentions to continue developing Singapore as a vibrant regional entrepreneurship hub. Factors such as attractive corporate tax and personal tax structure, funding schemes such as the iSPRINT and PIC Scheme Guide as well as competitive immigration and relocation framework have to date remained compelling to those who wish to work and migrate to Singapore. Hence, we anticipate that the entrepreneurial ecosystem in Singapore will become more robust and more founders will opt for the EntrePass when the funding kicks in," concluded Mr. Bakhda.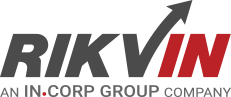 Rikvin's content team includes in-house and freelance writers across the globe who contribute informative and trending articles to guide aspiring entrepreneurs in taking their business to the next level in Asia.